How do automatic blinds work?
In the hot and humid Australian climate, everyone likes a bit of shade. Whether we're on our way to work, at the beach, or enjoying a well earned sleep in on a Sunday morning, we all need to escape the sun at some point. Automatic blinds offer this refuge, shielding the home from the day's most intense heat and light.
Automatic blinds can increase energy efficiency and reduce costs when it comes time to pay the bills. Additionally, automated blinds can integrate with other technology, putting a range of new age features into practice to make homes greener, more functional, and safer.
To see these amazing automatic blinds technology in action, watch the video below.
You don't need to be building a new house to start saving energy and money. Our expert team can install automatic blinds directly into your existing home, with no need for extensive renovations. To learn more, get in touch with ITA.
Energy efficiency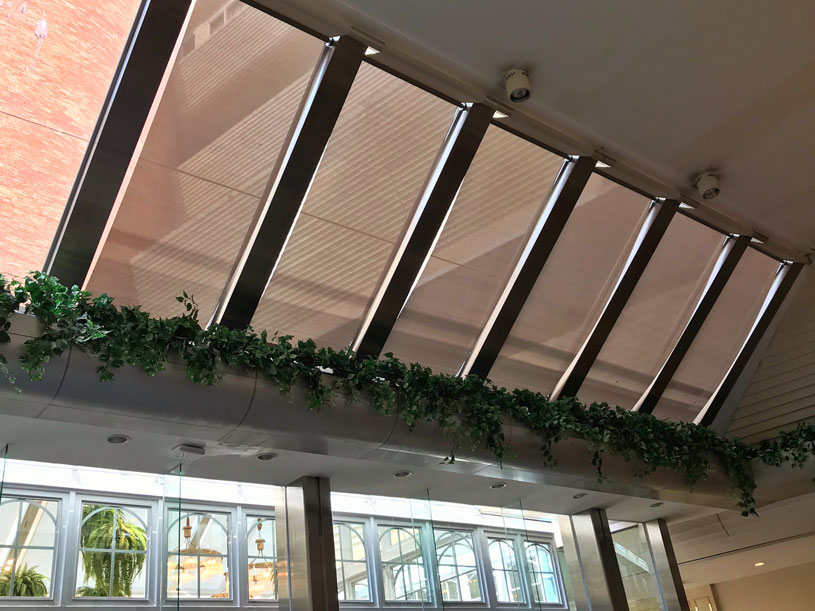 Automatic blinds give you absolute control over your home environment. By protecting the interior of your home from the sun during the day, the internal temperature of the dwelling stays constant. This means that it will take less energy to cool everything down once you return home.
The presence of automatic blinds in your home can:
Reduce daily solar gain throughout the hotter months of the year
Increase R-value (resistance to heat flow) by providing more effective insulation than even double glazed windows
It would actually take more caloric energy to stand, walk to your window, and manually lower normal blinds: automatic blinds also require very little energy to operate, using only a single small motor. With automatic blinds, you can raise and lower any shading in the house using the press of a button or voice command.
With energy efficiency, comes cost reduction. The less energy you use warming and cooling your home, the more money you will save throughout the year.
When it comes lowering costs around the home, automatic blinds can also:
React to internal temperature and automatically lower when the interior becomes to hot, or raise when it becomes to cold.
Work holistically with smart lighting systems, opening to invite daylight inside when it becomes to dark.
Integrated automation
An added benefit of home automation is modern convenience. Automated blinds are most functional when they form part of a comprehensive home automation solution.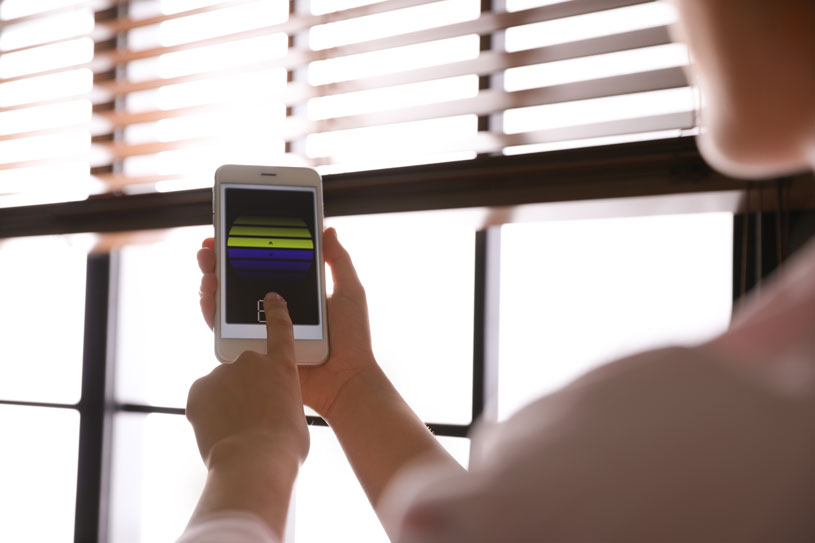 Touchscreens around the home can raise and lower blinds in any room at the push of a button.
Verbal commands to voice-assisted AI can offer instant automation, without even leaving the couch.
Mobile devices can change the position your automatic blinds from anywhere in the world.
By completely automating all home shading systems, homeowners can set a schedule and forget about it. Automated blinds also work effectively with smart thermostat systems, which can accurate analyse weather patterns and determine the interior climate using heating and cooling systems.
New age features
Automatic blinds are a key example of how technology can totally reinvent an existing home. Old, manual blinds pale in comparison to the exciting new technologies coming to the home automation market today. 
For example, one of the core technologies behind automatic blinds is evacuated tubes. These tubes operate in tandem with automated blinds to promote even more energy savings around the home. Here's how they work:
Water is pumped through tubes that lie behind the automatic blinds.
This water is heated by the sun as it passes through the tubes.
These tubes redirect warmed water around the home to showers, pools, and heated flooring.
This innovative technology can potentially save hundreds of dollars each year in energy, taking more pressure off gas and electrical hot water systems. 
Safety and security
A final, but no less important benefit of automated blinds is to promote safety and security around the home. Not only do smart blinds shield from the harmful rays of the sun, but also the prying eyes of people on the street.
By operating the technology remotely, automated blinds give the impression that people are home.
When leaving the home, smart phone geo-fencing can automatically deploy the blinds, creating a immediate visual deterrent.
Blinds are also safer for families, doing away with potentially dangerous cords and chains present in manual blinds.
Contact ITA for specialised automated blind advice
As home automation specialists, we want to help make your home life as accessible and stress-free as possible. After briefing us on what you require, we will work with you to formulate solutions that are efficient, convenient, safe, and totally integrated with every facet of your life.
For over a decade, ITA has been at the cutting edge of home automation. We have seen home integration technology progress in leaps and bounds, and we know how effective automatic blinds are as a low-impact inclusion into the home.
Start saving energy and money around the home right away. Installing automated blinds requires no redesigns or extensive renovations. Contact ITA to find out more about this exciting technology.
Must Read
ITA on 1 January 1970
ITA provides innovative energy-saving solutions for corporations looking to cut annual energy costs. Get the best value & assurance across your whole corporation. Learn how. ...
Read more