How to improve comfort at home through technology
The last decade has seen some astounding breakthroughs in home technology. From sound systems to streaming services, homeowners now have access to gadgets and features that would have been exclusively in the realm of speculative science fiction only a few years ago.
At Integrated Technologies Australia, we've seen those changes first hand. For more than twenty years, we've been providing hi-tech solutions to enhance lifestyles. Read on to discover how we can use latest technological innovations to improve your comfort at home. 

Looking to build your dream home with the latest technology? Check out some of the incredible home automation features that we offer at ITA. 

Get comfortable with comprehensive climate control 
With modern tech, it's easier than ever before to control the temperature of your own home. We can outfit your pad with smart climate control to adjust the temperature while you're out of the house. So, when you get home from a long day out, you'll never have to spend frustrating minutes waiting for the air-con or heater kick in. Start it up on your phone ahead of time, and preemptively make your home the perfect temperature.
Upgrade to the blinds and curtains of the future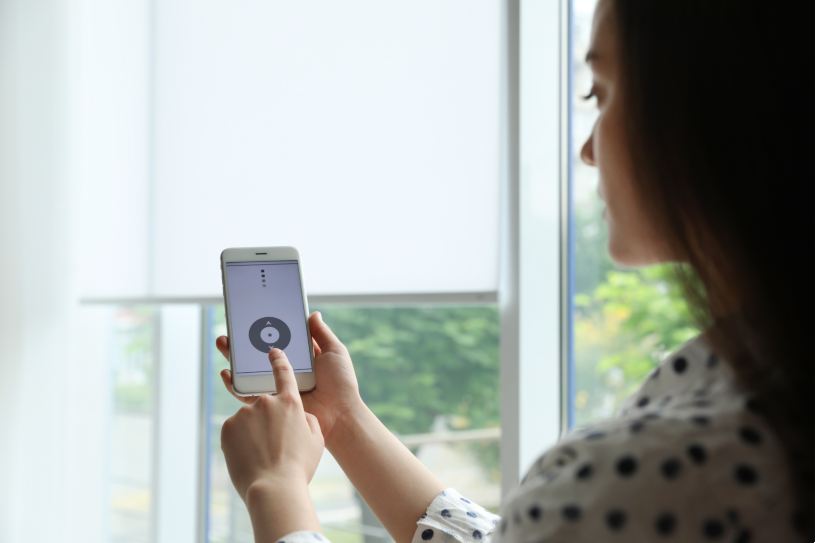 There was nothing worse than wrangling the cords on a set of analogue blinds. Now, you can forego the rigmarole of tangles and knots, and control your motorised blinds and curtains with the push of a button, or even with voice control. Plus, this system is energy efficient, whisper quiet, and will improve the energy efficiency of your home.
Stream music through every room in your house
Make yourself at home with ultra high quality audio throughout the entire home, and in the outdoor areas, too. With wireless technology, you can either use a mobile phone or voice commands to play music (or podcasts/audiobooks, or even to have a phone call) on loudspeaker through every room in the home.
Stay entertained with a state of the art home theatre system
Over the last decade, we've seen TV screens get bigger and fancier, year after year. But for the ultimate in comfort and entertainment, a big telly just doesn't cut it.
A home theatre system will deliver all the things you love about going to the cinema, without all the expense and hassle. Take TV, movies and video games to the next level with a cutting edge, automated setup.
Smart lighting that is sure to impress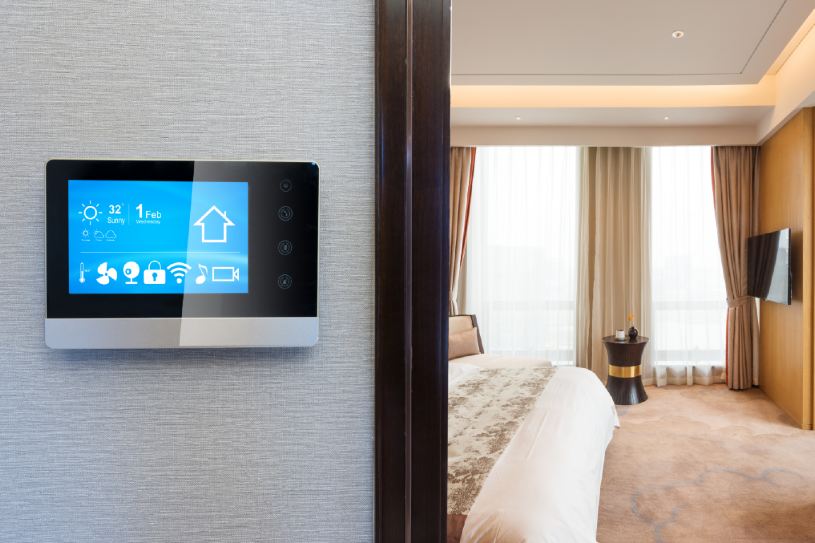 We're specialists in creating lighting solutions. With voice controlled AI, wall-mounted touchscreens, and a series of different options for mood lighting, it's a far cry from the on-off switches of yesteryear.
Make your home your castle with a secure set up
Speakers, screens, and smart controls are great, but the best comfort of all is knowing that you and your family are safe and protected. We can set you up with a number of different home security measures that will fortify your residence and keep everybody secure.
Home intercom systems: A great way to check who's knocking on your door, without having to go there. In fact, our intercom systems can work even when you're not at home, so you can check who your visitor is with your smartphone. This is a great way to make life easier, and stay protected at the same time.
CCTV: Closed Circuit Television cameras are the electronic equivalent of having your own night watchmen roaming the grounds of your property. Even just the sight of CCTV security cameras on a property — not to mention their use — is a tremendous deterrent for potential criminals.
Locks, gates, doors and alarms: Surveillance can only do so much. As well as seeing who is approaching your property, you also need the right measures to keep miscreants at bay. We can install the best locks, gates doors and alarms to keep bad actors out, and protect your property (and its occupants).
At ITA, we start out by listening to home owners explain the aspirations they have for their property. Then, we partner with architects and builders to make those dreams come true. Have a look at some of the ways we outfit your home with the world's best and newest home automation comforts.
Must Read
ITA on 1 January 1970
ITA provides innovative energy-saving solutions for corporations looking to cut annual energy costs. Get the best value & assurance across your whole corporation. Learn how. ...
Read more