Planning Smart Home Technology for a New Addition
Adding an extension to your home gives you an opportunity to create a space that's not just technologically smart, but also thoughtful. Do the lights turn on automatically when you enter the room and are they bright in the morning, but soft at night? Does the air conditioner or heat kick in when you return home, and does it adjust when you go to bed? What music plays on the weekend when you enter the room? How the space reacts to you and how you feel in it are all part of the experience.
To build a home extension that goes beyond "smart," you need to consider the design, aesthetics, and technology together, rather than adding technology at the end.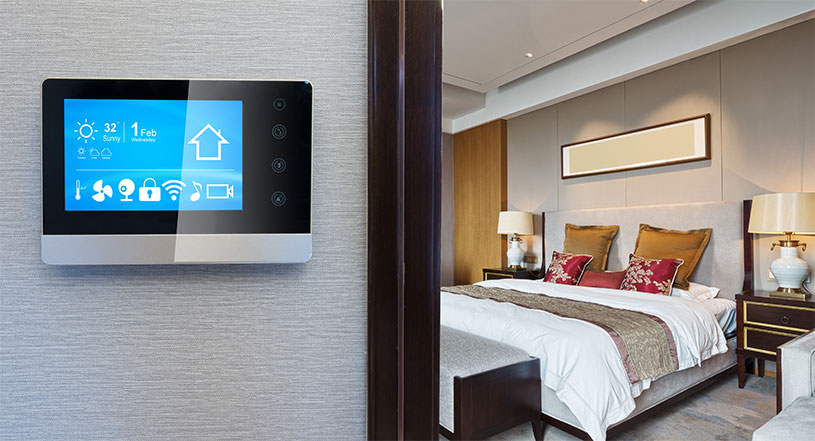 How Much Does it Cost?
Everyone wants to know how much it costs to add smart home automation features, and the answer is, "it depends." It depends on:
The features and functionality you want.
The size of the addition you're adding to your home.
The technology of the new space needs to communicate with any existing technology or infrastructure.
The stage at which you bring a home automation consultant into the picture (earlier is better).
Part of the process of working with ITA involves discussing your budget. There is a wide range of options.
What is the Process?
Before you even have a consultation about home automation, it helps to have an overview of the process:
First is the discovery phase, where you explore what's possible and decide what you want.
Next, your consultant documents everything you want and how it's supposed to work.All the details of the project are written down for clarity.
After that, a design team figures out how everything is going to work from an engineering perspective, and prices out the hardware and installation costs.
Finally, you'll get a detailed scope of the work, which includes plans and drawings to assist with the installation.
That's the overall process, but there are a few special considerations that relate to working on a smart home extension specifically:
1. Discovery phase
The discovery phase is vital to adding an extension to your home that you love, and that does what you want it to do. In an ideal situation, the discovery phase occurs as early as possible, before an architect draws up plans and before you commit to anything. Even if the extension you're planning is detached from the main home, such as a pool house or other outdoor features, you'll get the best results if you meet with a home automation expert well in advance of finalising any building plans.
2. Working with architects and builders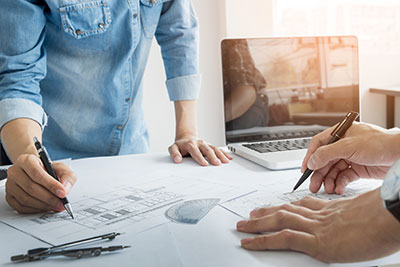 Home automation consultants can work directly with architects and builders to make sure all the technology that needs to go into your home is taken into account in their plans. Smart home features often rely on cabling and wires that run behind walls, for example, so you'll want to install that while the walls are still open. Other hardware, such as retractable mounts for screens and inset lighting, also need to be included in the initial designs. If you're planning an entertainment system, the final design should consider the location of speakers, as well as how the space itself will affect the acoustics.
3. There are a lot of fine details that, when planned for appropriately, can elevate the outcome.
Once the architects and builders are involved, you might learn that there are structural limitations to what's possible. However, when a home automation specialist weighs in on the plans from the very beginning, you'll know about these potential restrictions early and can explore solutions or alternatives. It's much better to spot problems before breaking ground than to have work around them midway through development.
Is it time to kick off your project?
If you're planning a smart home extension, you probably already have a list of requirements, as well as a wishlist of features you hope will be possible. Before taking your ideas to an architect or building designer, set up a consultation with a home automation specialist. Remember, the sooner you incorporate home automation into your plans, the better chance you'll have of ending up with a space that adapts to you and makes you happy.
Must Read
ITA on 1 January 1970
ITA provides innovative energy-saving solutions for corporations looking to cut annual energy costs. Get the best value & assurance across your whole corporation. Learn how. ...
Read more