The Big Players in Australian Home Automation in 2015
With big names like Google Nest, Apple HomeKit, Samsung SmartThings and Microsoft HomeOS yet to offer Australian users a wide range of their automated solutions, who are the big players in the Australian home automation market?
ITA's Project Design and Energy Management Specialist Alan Moore runs us through the must have items for 2015.
High Definition CCTV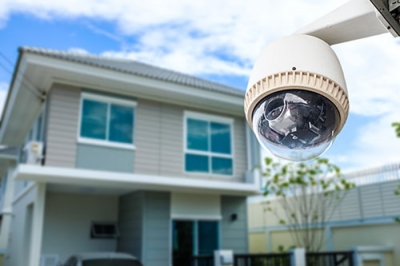 This segment of the home automation market grows in popularity every year. In an environment where security threats are ever-increasing and home owners want greater protection at home, CCTV cameras have become common asset in Australia.
More and more solutions are requiring data cabling in order to provide options for people wanting to view CCTV footage on mobile devices. Clear imagery and mobile accessibility are the future of this product. Some modern cameras even have smart detection and user alert technology to inform you when motion has been detected. These new features can add another level of monitoring capability to your traditional alarm system.
Fuzzy, incoherent pictures are now a thing of the past. Manufacturers such as Mobotix and Axis are continually innovating CCTV for the home automation market.
Home Automation Control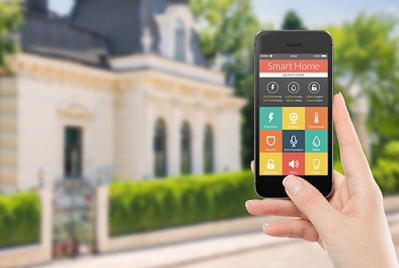 iPad and smart phone control for the home are modern essentials. This kind of integration is simplifying life beyond what was imaginable a few decades ago.
Here at ITA, we look for products that deliver innovation, value and a heightened user experience. The new Savant Systems' user interface design offers a new level of graphic styling, which allows you to easily browse the rooms of your home via photographic imagery and conveniently control any service relating to those rooms. With Savant Systems, it's the overall refinement of the user experience that makes this product so noteworthy; it's a whole new level of personalisation for the home.
Remote Technologies Inc (RTI) is another one to look out for in 2015, having launched a Sonos App interface that enables you to enjoy the world's most popular multi-room audio system control in the same smart device app as your home control. The functionality is far beyond what other control system providers have been able to achieve to date, which is great news for Sonos' countless devotees.
"This kind of integration is simplifying life beyond what was imaginable a few decades ago."
New Quantum Dot Technology for TVs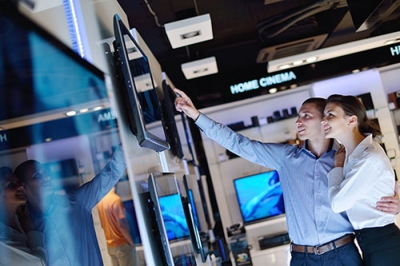 The new Quantum dot technology we will see released in 2015 provides a much brighter image with more colour and black definition. Samsung and LG have already launched their new technology at the Consumer Electronics Show (CES) in Las Vegas earlier in the year, with Samsung announcing it will be the standard technology in their TVs later in 2015. Even better, it will be available at around the same price as the current technology.
Since the demise of plasma, there has been stagnation in the image quality of TVs. The new Quantum dot technology might just be the next discernible improvement we have all been waiting for.
With Netflix – the world's biggest online content streaming service – launching in Australia, our viewing habits are about to undergo yet another evolution. The main roadblock for ultra-high definition content streaming is the rollout of the National Broadband Network (NBN) which has the most practical speed delivery for this service. Aside from that, the future is looking bright.
Dolby Atmos for the Home Theatre Enthusiast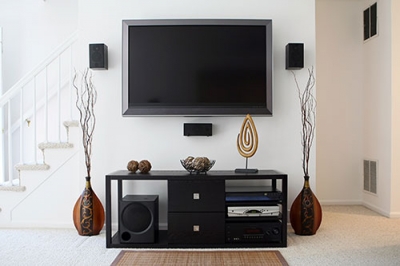 If you're someone who finds movie soundtracks just as immersive as the cinematography, prepare yourself for the rollout of Dolby Atmos surround sound. Dolby Atmos places more special effects speakers around the listening environment so that, for instance, an on-screen helicopter can not only be heard flying past you, but also as it flies vertically. The surround sound detail will be much richer with more sound embellishments than past formats.
Dolby Atmos also has more distinct special separation, meaning the sound can exist as an independent audio object, free of channel restrictions. The sound can be placed and moved anywhere, including overhead.
Dolby Atmos is now available in a new range of surround sound receivers and has the ability to connect to a greater number of speakers than past surround sound formats. This will only elevate the experience of a well-designed home theatre – even over the typical commercial cinema – as you are able to experience a greater focus of sound from the comfort of your home.
Something to Look Forward to…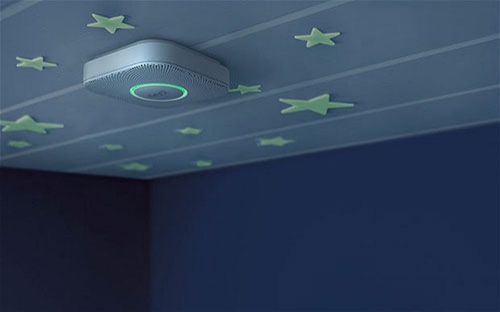 Despite being available overseas for a number of years, the much-anticipated Google Nest has still not been released for the Australian market.
So, what is Nest? The Telegraph previously described Nest as a home automation company that designs and manufactures programmable thermostats and smoke detectors, having released its first product – the Nest Learning Thermostat – in 2011.
As The Telegraph article explains, the Nest Learning Thermostat is a programmable thermostat that learns what temperatures users prefer throughout their day-to-day living patterns. The thermostat can be controlled remotely from a smart phone or tablet, so that you can adjust the temperature of your home even when you are away from it. Users can log into their Nest accounts to change the temperature, view and adjust their schedule or settings and see exactly how much energy they are using.
Moore says that, in his experience in energy management, for every degree of excess heating and cooling, there is an average 8% increase in energy consumption:
"With heating and cooling being the biggest energy consuming system in most homes and businesses, inaccurate management of temperatures can cost a lot of money [for home owners]," Moore says.
"Google Nest claims that their intelligent thermostat can save around 20% on your heating and cooling energy consumption, which may not be an unreasonable claim. [We] often find in our energy auditing that thermostats are [commonly] running one or two degrees above what is required or when areas are not being used. Nest thermostats also have the ability to respond when the building is unoccupied delivering further savings."
Google Nest has already been released in North America and Europe, and has indicated they are looking to expand its release across the world shortly.
"It's a whole new level of personalisation for the home."
Feeling inspired? Thinking of automation for your own home? Maybe now is a good time to look at refinancing options. Companies like Rapid Finance are home loan specialists and can help out even if you have bad credit history.
Learn more about home automation products and how ITA can help you implement them or contact ITA.
Must Read
ITA on 1 January 1970
ITA provides innovative energy-saving solutions for corporations looking to cut annual energy costs. Get the best value & assurance across your whole corporation. Learn how. ...
Read more