Your Dream Home is a Smart Home
Our Melbourne smart home specialists can turn your dream home plans into a stunning reality
Elegant. Seamless. Total control at your fingertips. At ITA we craft award-winning smart homes in Melbourne. Let us tailor yours.
Home Automation
The home of the future is here right now, today. Discover how home automation technologies can transform home living.
Learn More
Energy Management
Reduce your carbon footprint and your energy bills. Our smart home technologies make reducing your energy usage and costs a snap.
Learn More
What is a Smart Home?
A smart home is a home with a cabling and wiring infrastructure that integrates smart technologies and home automation. These technologies automate a range of household functions - from home entertainment equipment to climate control devices to security and more. The purpose? To make homes more convenient, safe, efficient and comfortable.
What can be achieved is limited only by your imagination. Automate household chores. Have devices adjust automatically to save energy. Stream music through your entire home. Schedule devices to match your lifestyle. With a smart home, all this and more is possible.
Learn more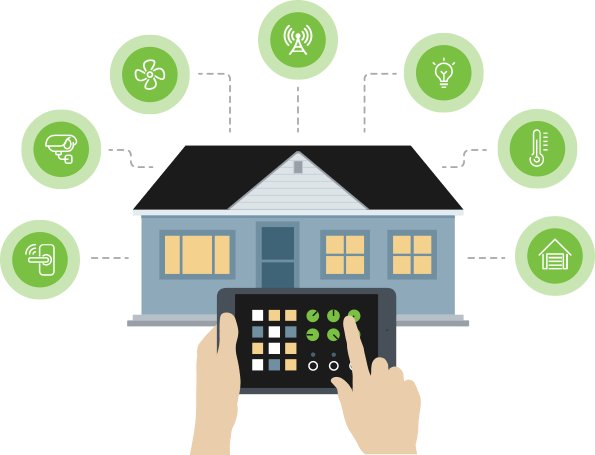 Why Choose ITA?
As one of the most trusted names in the field of integrated technology, ITA is a multi-award winning company with a proven track record of assisting residential and commercial clients with transforming their home or work environment through innovative technology and smart energy strategies.
With energy bills rising daily, ITA has a team of highly qualified and experienced energy management experts able to provide fast and accurate insights into how to reduce energy consumption. They deliver tailored solutions that offer real money saving ideas, for homes and businesses across Victoria.
There are five factors to consider when creating a smart home: energy, entertainment, environment, enrichment and efficiency.
Energy

Dramatically reduce your household running costs with an energy efficient Smart Home that delivers all the creature comforts without the price tag.

Entertainment

Enjoy a state-of-the-art custom fitted living room or theatre, whole house audio, and complete internet connectivity throughout your home.

Environment

Experience the incredible freedom and control of being able to manage your lighting, security, climate and much more, all from your iPad or smart phone.

Enrichment

Improve your quality of life with the convenience of automation. Access whole new worlds of entertainment, or rest easy knowing your home is secure.

Efficiency

The seamless integration of technology in the home will give you more time to enjoy life. Spend this time how you really want.
Take the first step toward your smart home. Get in touch today.
Prefer to talk over the phone? Call us and speak with a specialist.
03 9761 8700