Your Dream Home is a Smart Home
Smarter than just automating your home, our smart home solutions are truly thoughtful
Our Melbourne smart home specialists can turn your dream home into a reality.
Discover the whole smart home solution.
Case Study
Home Resort Luxury
Our client wanted to build a smart home from the ground up, incorporating the very best that home automation technology has to offer. We delivered an intelligent and thoughtful design, maximising efficiency and comfort.
What is a Smart Home?
A smart home is a home uses thoughtful design to improve your comfort and convenience.
Cabling and wiring infrastructure integrates smart technologies and home automation. These technologies automate a range of household functions - from home entertainment equipment to climate control devices, security, and more. The purpose? To make homes more convenient, safe, efficient, and comfortable.
What can be achieved is limited only by your imagination. Automate household chores. Have devices adjust automatically to save energy. Stream music through your entire home. Schedule devices to match your lifestyle. With a smart home, all this and more is possible.
Learn more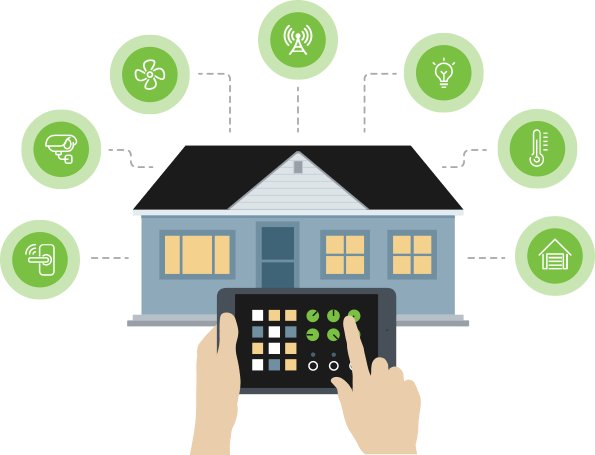 Why Choose ITA?
As one of the most trusted names in the field of integrated technology, ITA is a multi-award winning company with a proven track record of assisting residential and commercial clients with transforming their home or work environment through innovative technology and smart energy strategies.
With energy bills rising daily, ITA has a team of highly qualified and experienced energy management experts able to provide fast and accurate insights into how to reduce energy consumption. They deliver tailored solutions that offer real money saving ideas, for homes and businesses across Victoria.
There are five factors to consider when creating a smart home: energy, entertainment, environment, enrichment and efficiency.
Experience

Founded in Melbourne, ITA is proudly Australian owned and operated. Since our inception in 2005 we have worked hard to build our reputation as the country's most trusted name in the field of integrated technology, and today we are recognised as one of the industry's premier specialists.

Award Winning

Our team are integrated technology specialists. This allows us to carry out work to the highest standards of efficiency and attention to detail. We'll ensure your project is completed properly, on time, and within budget.

World Class Technologies

We believe that every home and business should be safe, comfortable, convenient and efficient. That means using world class smart technology and energy management products to take the difficulty out of everyday tasks, to enrich home entertainment, and to secure your premises.

Seamless Process

Embedding the latest technology into your home or business shouldn't be difficult or inconveniencing. At ITA, we do it all for you while ensuring you're kept in-the-loop at every stage of the project.
Take the first step toward your smart home. Get in touch today.
Prefer to talk over the phone? Call us and speak with a specialist.
03 9761 8700