Where ambitious design meets cutting-edge tech
The owners of a beautiful Edwardian home in Hampton started major construction and rebuilding works. They needed home automation specialists to help create a stunning home with fully integrated home automation technology throughout, with a focus on comfort, convenience, security, entertainment all while reducing their environmental impact.
The sheer scale of the property and the construction work made this a complex and intricate project. The Hampton project posed a number of unique challenges, including three separate buildings on the property and the need for every system to work together perfectly.
Entertainment

Foxtel and media streaming to eight TVs
Music streaming to thirteen areas, including two outdoor landscape settings with direct burial sub woofers
Two outdoor 75 inch drop down TVs hidden within ceiling with 360 degree swivelling function and preset positions
Golf simulator with projection and surround sound with voice control start up
Outdoor RGB strip lighting combined with landscape series speakers that provide mood setting for entertaining

Lighting

Intelligent lighting with automatic sensing
Energy efficient LED lighting
Lighting control from touchscreen and smart devices
One touch scene control
Automatic dimming sensor control
Landscape scene lighting

Security & access

16 High definition security cameras that record and stream to smart devices
Comprehensive access control systems for all three buildings
8 fingerprint scanners controlling access
Smart device remote access to unlock pedestrian gate and front door
Motorised driveway gates

Climate

14 zones of hydronic heating
15 zones of reverse cycle heating and cooling
Motorised window blinds to nine areas
Pool and spa heating control
Zoned irrigation

Communications & data

Crestron Smart Home Control System
Fast data sharing network and comprehensive managed Wi-Fi coverage allowing wireless all-house, all property control
Video intercom connecting to all touchscreens and all smart devices
1GB optic fibre link between separate buildings
A flexible 10 GB data wiring infrastructure

Sustainability & Renewable Energies

Evacuated solar tubes combined with heat exchanges to assist with heating hot water for hydronic floor heating in the winter, heating of pool in the summer and hot water for showers all year.
130,000 litre in-ground water tank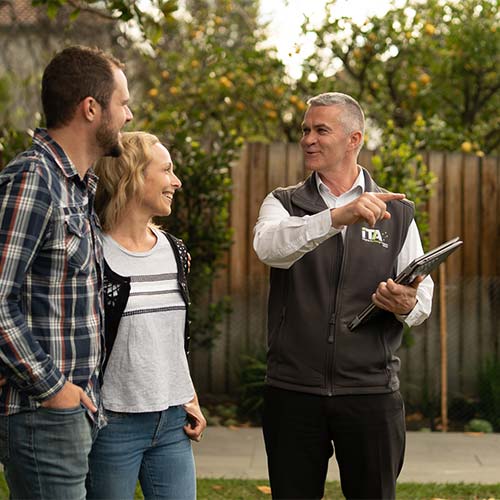 Step 1: Consult
We met with the clients to gain an understanding of the features and lifestyle they wanted to achieve with their new home. We listened to our clients needs ensuring all elements were considered.
Our clients wanted a comprehensive home automation system which would be easy to use and seamlessly integrate every system in the house and provide some benefit to the environment.
We developed a scope of works which accurately and clearly defined expectations and functionality. Our clients were able to easily see all the features and functionality the selected systems were going to achieve for them.
We also took great care during our planning to work around the home's heritage listed status appropriately.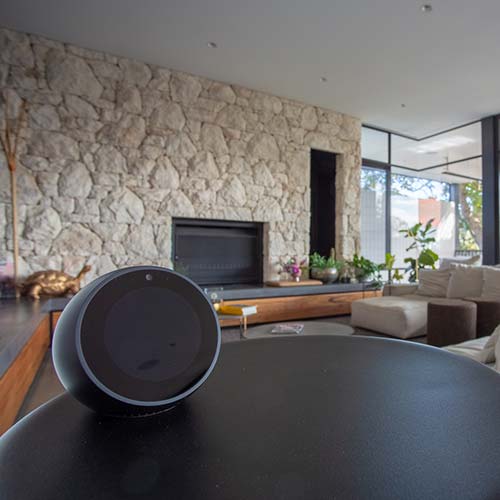 Step 2: Design
We designed a technology solution that controlled every system in the home, and was simple to use and easy to navigate. A single user interface was implemented on touchscreens located throughout the home, as well as allowing for smart phones, tablets and voice to control systems in the home and remotely.
Our design process ensured every feature and consideration for maintaining the heritage listed status of their home was achieved.
Our vast experience with electronic and energy management systems enabled us to select products and develop solutions to deliver reliably on the scope. We created detailed system specifications, plans, drawings, schematics, programming, and pricing detail.
Every aspect of the technology and electrical components were referenced. Our documentation allowed for a highly organised and efficient integration and commissioning of every sub-system.
Step 3: Build
We worked alongside the client's builder to ensure all smart systems, wiring, and components were installed correctly during the construction process.
Our comprehensive planning and documentation included working diagrams with every cable and piece of hardware to be installed. This enabled the construction and installation process to go smoothly, achieving an efficient and successful result for our client.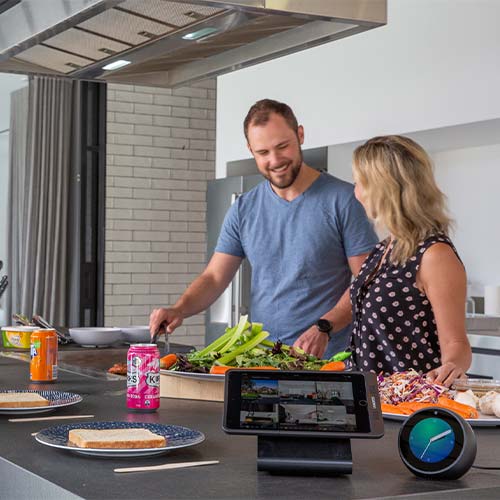 Step 4: Manage
Our client engaged us early in the planning phase of their new home, so we were able to anticipate many of the potential challenges and obstacles, allowing us to resolve them before they impacted onsite.
Our project management provided a single contact made available to all stake holders and responsible for the project delivery