Creating smarter, more efficient and more sustainable townhouses in Melbourne's inner-suburbs
Tailor Projects, a boutique property developer delivering exceptional residences in Melbourne, needed a technology partner for the development of 10 townhouses in the inner-city suburb of Preston. At ITA, we provided a complete integrated technology solution which matched Tailor Projects' vision and style.
Control Systems

Clipsal C-Bus lighting control
Crestron interactive touch screen

Audio Visual

Crestron AV control system

Communications & Data

Central system integrated intercom
10 Gigabit data network cable infrastructure
Apple iPads

Security & Access

Ness Security system
Motion sensors
Ness Reed sensors
Ness wireless keyfobs & receivers
Photoelectric beam sensors
Electric strike & lock to entry gates
Specialized discreet security cameras

Lighting

Clipsal C-Bus wall switches & sensors
Clipsal C-Bus relay & dimmer modules

Other

Central system controlled HVAC system
Central system controlled motorised window blinds
Central system garage door control
Central system control for automated irrigation system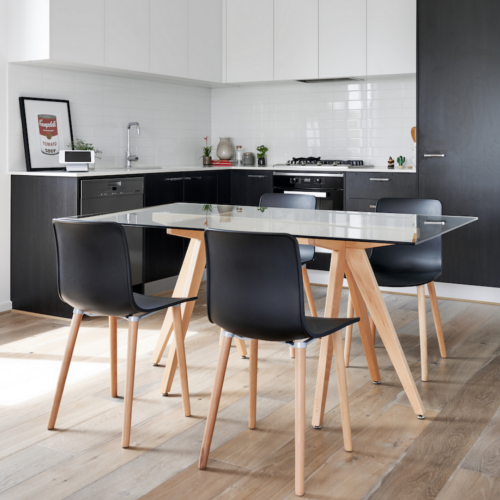 A complete integrated technology solution
The team at ITA helped Tailor Projects to create a complete integrated technology solution. Their long term plan is to develop a process and design which allows all Tailor Projects homes to be equipped with smart technology as a standard inclusion rather than as an optional upgrade.
Tailor Projects had already researched smart technology and had gained a good understanding of what was possible. However, they needed the extra technical knowledge and experience that only ITA could provide in order to make the best possible smart home packages.
This was the first project ITA and Tailor Projects had worked together on. However, they are now using ITA's knowledge and experience to help streamline the design process, so they can meet their long term plans with future developments.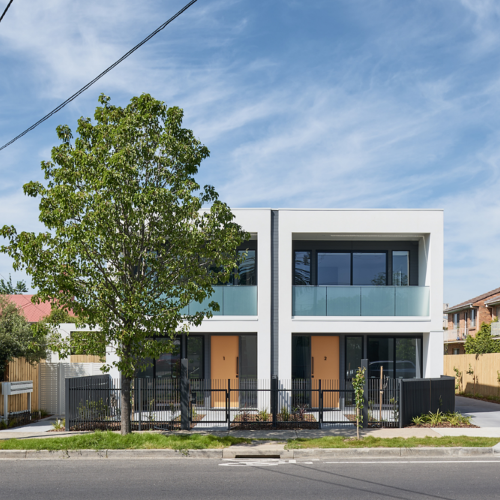 The process was straightforward and hassle-free
The consultation process was very detailed with the scope document giving Tailor Projects a clear direction with functionality and goals that were to be met. During the build process, if there were any questions, they could always refer to the scope of the works.
Tailor Projects had very specific requirements for this project. The first one was having the blinds controlled by the smart automation system. Another important requirement was the user interface screen layout and functionality. Tailor Projects were very specific with these and happy with the outcome.
All of Tailor Projects' needs were met and a little bit more. The team at ITA are perfectionists and gave them more features than they asked for because it made sense to them.
Want to know more? Check out our home automation page.