Simple yet powerful touchscreen control
The Crestron TSW 1060 Touchscreen clears away the complexities of modern technology. It gives you a simple yet powerful user-interface for controlling all the devices in your home or business.
Creston touchscreens remove the need for multiple remotes, wall switches, and monitors. They put all your controls in one place with one intuitive interface. They make controlling your smart home, simple.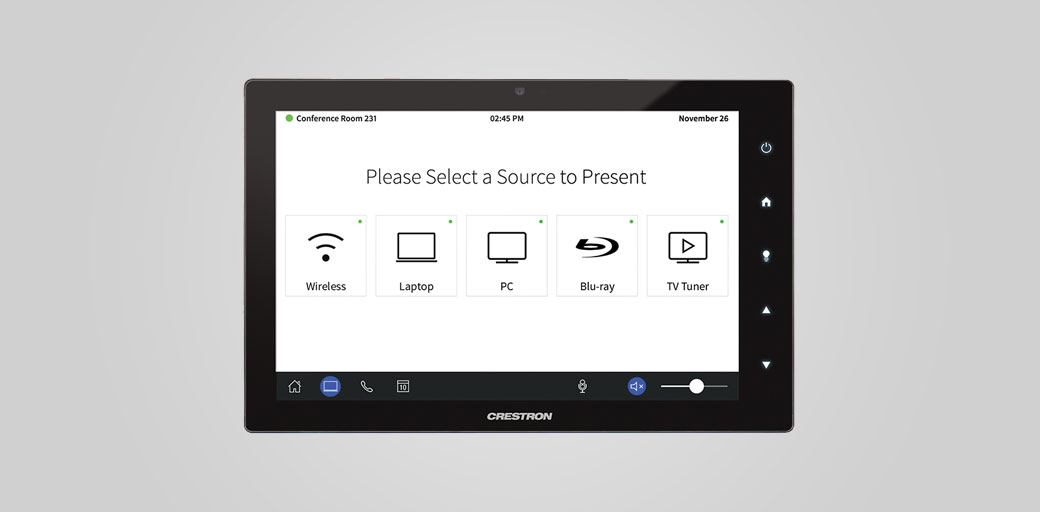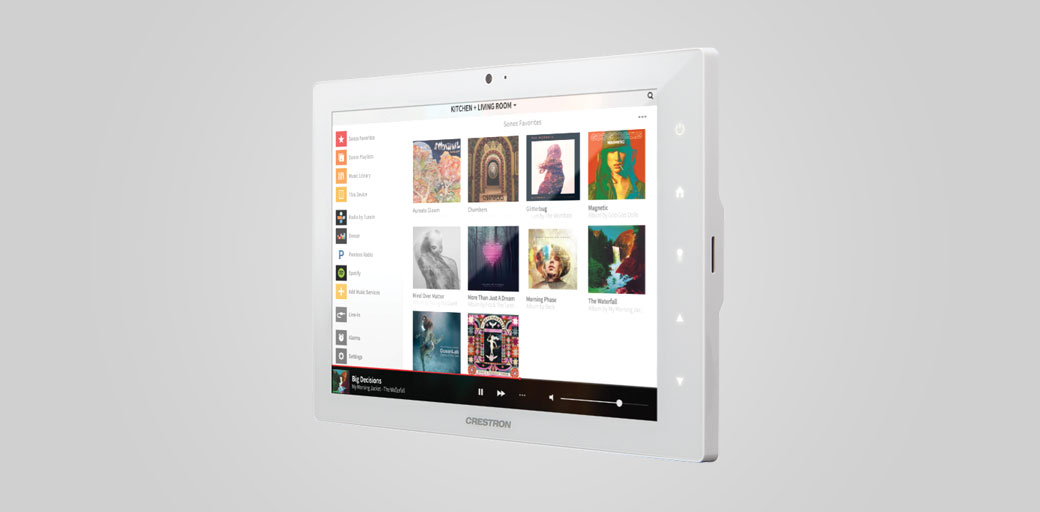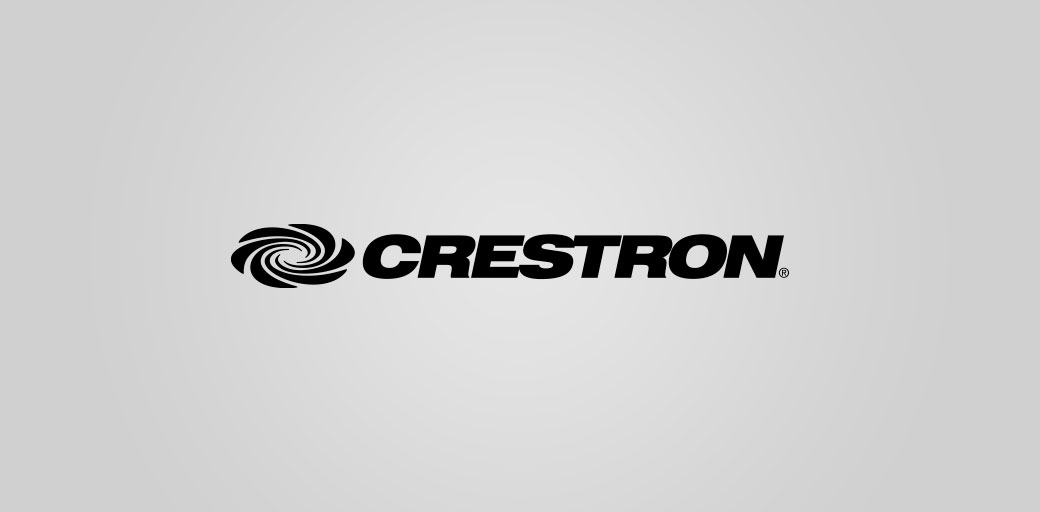 Crestron's all-new and feature-packed touchscreen
The Crestron TSW 1060 Touchscreen is the latest user-interface available for Crestron systems. Integrated into a new or existing system, it offers you a range of new, fast and innovative features.
For example, you can now control your Sonos home sound system from the built-in native Sonos app. And you can do this using the device's high-resolution display, lightning-fast processor, and HD colour graphics.
Find out more about ITA home automation
How ITA works with Crestron touchscreens
At ITA, we install Creston touchscreens for their ease-of-use, powerful performance and elegant design. Also, over the years, Crestron has proven to be one of the most reliable choices available.
We can install your Crestron TSW 1060 Touchscreen, integrate it with your home or business' technology, and provide you with all the information you need to make the most of the device.
For specific details or product information speak to one of our knowledgeable team today.
Enquire about the Crestron TSW 1060 Touchscreen
Let us make operating your house a breeze.