Home Automation for Architects
Your Integrated Technologies Partner
We work with architects, like you, to design integrated homes from the ground up.
The needs of Australians have changed. Whereas once home automation was a desirable extra, it is now a must-have for many homeowners. From integrated entertainment to green technologies to seamless security, Australians are more than ever turning to home designers for guidance.
That's why at Integrated Technologies Australia (ITA), we partner with architects to deliver complete home automation solutions. From the first draft to the finished design, we work with architects to create architecture that is both innovative and inspiring. It's your timeless design, plus our smart technologies.
Smart Homes

What a smart home can do is limited only by the imagination. The choice really is up to you and your clients. If you can dream it, we can integrate it.

Common enhancements include:

Fully independent LED lighting
Automated heating and cooling
Smart security and CCTV
'Green home' technologies

When entire home sub systems are integrated, they can talk to one another by way of artificial intelligence. They can also automate based on situational triggers and programmable routines.

Smart Technology

Whereas at one time, smart technology was cumbersome and complicated, it is now sleek and streamlined; just like your smartphone or tablet computer.

Smart technologies include:

Single touch controls
Automated routines
Motion sensors
Smartphone integration

At ITA we implement home automation for architects that is powerful, easy to use, and discreet. Because we know that technology is at its best when it's unobtrusive and when it just works.

Smart Living

Smart home technologies provide real solutions to everyday living situations. They integrate seamlessly and enhance the lifestyles of homeowners every day.

Lifestyle benefits include:

Climate control, just as you like it
Automation of previously manual tasks
Controls all in one place
Remote control via smart devices

Whether it's programming the shower to give the perfect temperature at the touch of a button, or accessing your CCTV via your iPad, smart living makes the exceptional, simple.

Smart Wiring

We can create for architects a standard wiring plan, which can be used across multiple designs. Or we can work with you to craft a custom solution for each new project.

At ITA we deliver:

Best practice design principles
Specialist-planned wiring infrastructure
Expert selection of hardware and equipment
Trusted and proven products

We have extensive experience in the implementation of smart wiring. And, we choose reliable and 'future proof' brands, which provide years of service.

Smart Business

Partner with ITA and be confident in your smart home offering. You'll know that no matter the project or the client, you'll be able to provide the right home automation solution.

Choose ITA for:

Home automation specialists
Experience and expertise
Trusted products and brands
Complete smart solutions

At ITA our team is dedicated to delivering industry-leading home automation for architects. We're as passionate about smart homes, as you are about architecture.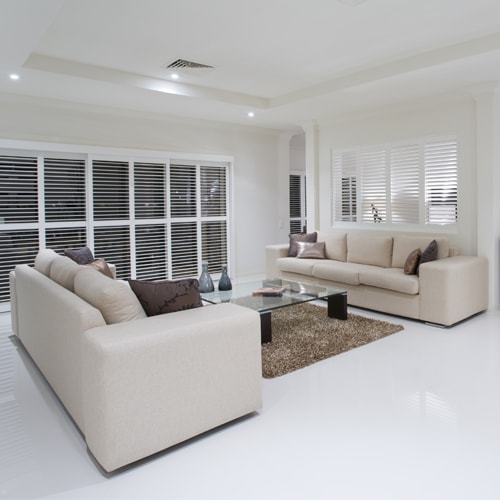 Provide a Complete Smart Home Solution
When it comes to home automation for architects, we provide a wide range of solutions. No job is too big or too small. Whether it's automatic lighting in the walk-in-wardrobe or pantry, motion sensing bathroom fans, or a complete home automation package, we can help.
We can map out a complete plan. We can supply you with the right products. And, we can have everything incorporated and installed by our expert tradespeople. From the outset to project completion, we take care of all your smart home automation needs.
Give Your Clients Limitless Potential
With home automation for architects, the potential is limitless. For example, smart technology systems can 'learn' the preferences of individual family members and can provide lighting, music and heating according to their taste and without anyone so much as touching a button.
Smart technologies can even replace the humble tap. Set up a one-touch system and your shower can remember your favourite temperature and pressure. So, there's no more cold surprises or adjusting of taps, just the perfect shower, every time.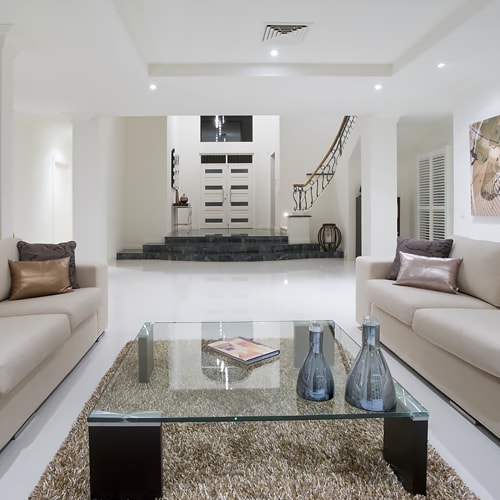 Award Winning Solutions from Trusted Professionals
ITA is one of the most trusted names in the field of smart technology and home automation. We've been awarded numerous industry accolades, including industry awards for excellence in integrated home installation. With ITA home automation for architects, you can be assured of quality and reliability.
We are certified by Philips dynalite dimension, THX limited and EcoXpert. We are accredited partners of C-Bus pointOne. We are proud members of the Custom Electronic Design and Installation Association (CEDIA). Our tradespeople are also fully accredited and licensed to Australian standards.
Partners for Life
At ITA we tend to form lasting relationships with our partner organisations. That's because we believe that working together means better outcomes for companies and clients. We don't supply 'slapdash' systems, we provide solutions that are made to provide years of reliable service.
Technologies are always improving. By forming an on-going relationship, we are able to always offer our architect partners the latest and greatest innovations. By working hand-in-hand with both suppliers and architects, we are able to be the missing link in the design and technology installation process.
Find out more about becoming a selected ITA partner.