Home Automation for Builders
Your Integrated Technologies Partner
We help builders, like you, to meet the needs of today's tech-savvy Australians.
Australians today expect more from their builders than ever before. Your customers want their homes to be unique and tailored to their needs. They want the devices they use every day to be integrated seamlessly. And, most importantly, they want everything in their new home to work now and into the future.
At Integrated Technologies Australia (ITA) we help builders, like yourself, to meet the demands of today's more tech-savvy consumers. We help you to offer a complete solution, so your customer's don't have to go anywhere else to create the home of their dreams.
Home Automation

Smart Home Automation makes life simpler by automating previously manual tasks. Doors and blinds, heating and cooling, alarms and CCTV can all be automated to allow for effortless operation.

Additionally, when all the sub systems of a home are integrated, they can speak to one another via artificial intelligence and can automate based on pre-programmed routines and situational triggers.

Home Technologies

Smart Home Technologies can be installed either as standalone systems or as integrated solutions. While they are not automated, they do provide a range of lifestyle benefits via various smart features.

These smart technologies can include Zen and Nest thermostats, Apple TVs, smart televisions, as well as a variety of entertainment systems, WiFi enabled appliances and IP connected devices.

Home Wiring

Smart Home Wiring refers to key cabling and cabling management systems necessary to support both Smart Home Automation and Smart Home Technologies.

This wiring includes, but is not limited to cables, modems and switches. For more information on smart wiring, call the team at ITA.

High Speed Internet

At ITA, we provide everything builders need to make homes Internet ready. Using the latest high speed enabled devices and equipment we help to create homes that are optimised for the world wide web.

We can integrate WiFi, mobile and tablet devices, smart entertainment systems and more. Where available, we can also arrange for NBN connectivity.

Wiring Plans

We can develop for builders a standard wiring plan for their common floor plans or we can work with them to create a tailored solution for their custom builds.

Additionally, we can develop packages and options for floor plans that can be duplicated build after build, thereby saving builders development time and costs.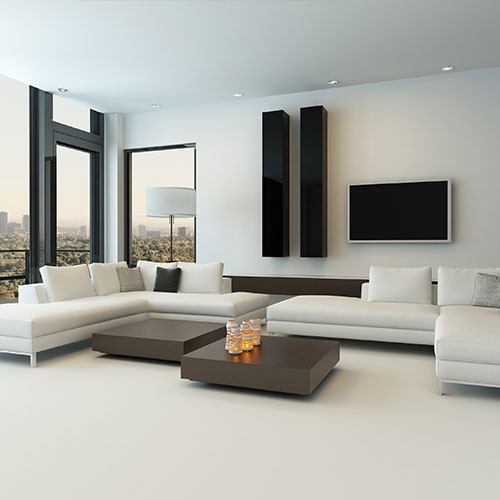 Deliver a Complete Technology Solution
Client expectations have changed. Whereas once, four walls and a roof was enough, now consumers want WiFi, integrated media systems, sophisticated home security and more. That's where we come in. We work with you to provide a complete technology solution.
We can map out a comprehensive plan. We can provide you with the right products. And we can have it all implemented and installed by our qualified tradespeople. From start to finish, we take care of all of your technology needs.
Give Your Customers a Better Deal
Installing smart technologies in an existing home can mean a complex operation. It's therefore, often cheaper and easier to have these systems installed when the home is being built. By choosing a builder who is partnered with ITA, clients can have all the latest technologies ready for when they step into their new home.
At ITA, we deliver tailored solutions that enhance homes. From entertainment systems, to home security, to whole-house automation, we design seamlessly linked systems that enrich lifestyles. We take the latest technology and embed it directly into living spaces. We bring it all together to create fully integrated homes.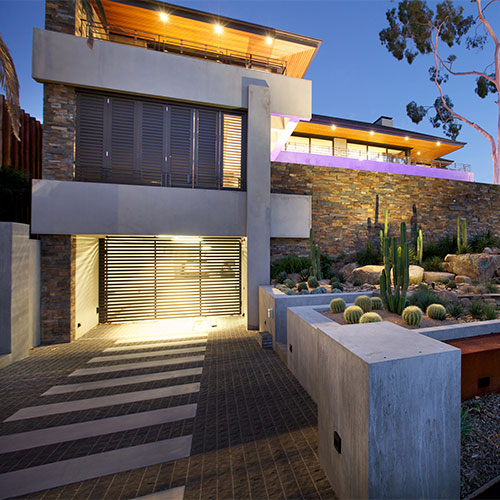 Trusted and Accredited
ITA is one of the most trusted names in the field of integrated technology. We are a multi-award winning company with a proven track record of helping builders and clients to transform homes with innovative technology. When you choose ITA, you can be assured of quality and reliability, every time.
We are proud members of the Custom Electronic Design and Installation Association (CEDIA). We are also accredited partners of C-Bus pointOne. And we are certified by EcoXpert, Philips dynalite dimension and THX limited.
Partners for Life
At ITA, we work closely with a range of stakeholders, including developers, architects, engineers, business owners, private individuals and, of course, builders. We tend to form lasting relationships with our partner organisations. We believe that working together means better outcomes for companies and clients.
Technologies are constantly evolving. By forming an on-going partnership with builders, we can always offer them the latest innovations. By working hand-in-hand with both suppliers and builders, we are able to be the missing link in the building and technology installation process.
Find out more about becoming a selected ITA partner.