Home Automation for Engineers
Working with engineers to produce astounding home automation projects
Home automation engineered for the future.
The nature of modern house design is that it often goes far beyond traditional methods. As designs continue to push the boundaries of what is possible, more people are turning to architectural engineering to achieve their dream home. This presents exciting opportunities for home automation specialists and engineers to work together to create homes that are more than spectacular.
At ITA, we work with engineers to develop liveable spaces that speak for the best of modern living. From energy conservation, to acoustics, right through to security — if it requires a deft touch of engineering, design, and technology, we can help.
Efficiency

Energy conservation and efficiency are some of the greatest issues facing the world today. As an architectural engineer, you know how important it is to design for conservation and longevity — not just for the building, but for the planet. ITA is here to help you reduce greenhouse gas emission through building design with the following technologies:

Solar panels and other energy saving solutions
Energy reduction strategies
Efficient smart lighting
Smart blinds, heating, and cooling

We are dedicated to helping you achieve the best in terms of energy conservation through automation technology. Contact us today and let's work together towards a more efficient future.

Acoustics

Acoustics also play a resounding part in successful architectural engineering. At ITA, we design comprehensive entertainment systems that work in conference with the architectural design of the greater dwelling. The final result will maximise the experience for the occupant. Here are some of the acoustic solutions we can put into play:

Multi-room music in every room of the home
Engaging home theatre systems
Integrated streaming services
Superior content delivery systems

If you are designing for acoustics, get in touch with ITA first. We can provide an automation solution that will be music to your ears.

HVAC

Architectural engineering is a breath of fresh air to heating, ventilation, and air conditioning systems. However, energy conservation plays an important part of beautiful design. Here are some of the ways we keep buildings cool, warm, or well ventilated when they need to be:

Smart heating with fireplaces and heaters
Smart cooling with air conditioning
Fully integrated and automated climate control
Automated blinds and curtains

Ready to create better HVAC systems? Contact ITA first. We will work with you to design a system that keeps the environment of your interior in the perfect setting. When it comes to climate control and efficiency, there's no one better.

MEP

Mechanical, Electrical and Plumbing (MEP)

Building services engineering is a niche sector of architectural engineering that requires extensive knowledge of building design and exactly what the occupants of that building needs. We can assist in the delivery of these services by providing:

Fast internet and WiFi solutions
Quality electrical systems that handle increases in demand

ITA can facilitative better MEP processes by introducing automation and integration to the mix. We can help you design and oversee full systems that will endure the changing needs of a household or business.

Security

Ingress and egress points are of high consideration to architectural engineers. Fortunately, these points can be highly monitored with modern home automation technology. ITA offers a range of security measures to provide safe entry and exit from the building.

Fire protection and other alarm systems
Home intercom and CCTV system
Automated gates, locks, and doors

If you are designing a building with security in mind, contact us first. Our security measures are some of the best in the business. We'd love to work with your plans to produce a comprehensive, modern security system.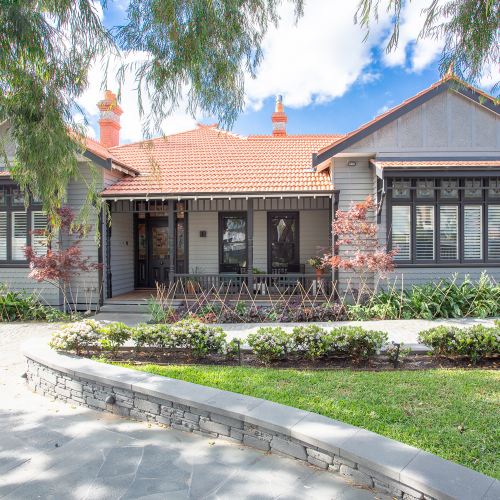 Provide a Complete Smart Home Solution
When it comes to home automation for architects, we provide a wide range of solutions. No job is too big or too small. Whether it's automatic lighting in the walk-in-wardrobe or pantry, motion sensing bathroom fans, or a complete home automation package, we can help.
We can map out a complete plan. We can supply you with the right products. And, we can have everything incorporated and installed by our expert tradespeople. From the outset to project completion, we take care of all your smart home automation needs.
Break new ground for your clients
With home automation for engineers, there is no limit to what we can achieve. Our fully integrated systems can be operated at the touch of a button, or with a simple voice command. You can make parts of your designs come alive just as easily.
Smart home technology can learn the preferences of your clients, allowing them to sit back and not even lift a finger. We'll be there every step of the way to ensure that the final product is something that you can be proud of.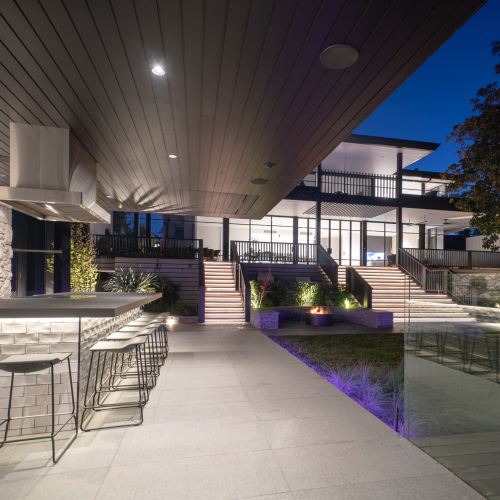 Award-winning solutions from the best in the business
At ITA, we are proud to be one Australia's most trusted names in the field of smart technology and home automation. Our industry accolades speak for themselves. We have received industry awards for excellence in integrated home installation, and you can rest assured that when we produce home automation for engineers, that you only get the best.
We are certified by, THX Limited and EcoXpert. We are accredited partners of C-Bus pointOne. We are proud members of the Custom Electronic Design and Installation Association (CEDIA). Our tradespeople are also fully accredited and licensed to Australian standards.
Partners for Life
Our strong partnerships are a testament to how we do business. We know that working together with you, your clients, and our suppliers is the only way to achieve the best result.
We form ongoing relationships, allowing us to deliver the latest innovations, fast. We work hand in had with engineers, architects, and suppliers to facilitate the delivery of quality home automation systems from inception to completion.
Find out more about becoming a selected ITA partner.