Home Automation for Home Owners
Your Integrated Technologies Specialist
Your Dream Home. Our Smart Technologies.
Create a home that's unique. Seamlessly connect the devices you use every day. Enhance your lifestyle with a range of automated systems that simplify and enrich your home-living experience. With Integrated Technologies Australia (ITA) you can do all of this and more.
At ITA, we work with home owners to implement complete technology solutions. We're home automation professionals specialising in the design, supply and installation of technologies. We can craft for you a solution that is as unique and sophisticated as your home.
Lighting

Reduce your energy consumption while improving the look and feel of your home, with a smart lighting solution from ITA. We give you the controls you need to transform your home's lighting.

Personalise your lighting ambience, switch off all lights with one touch, set lighting timers or smart motion sensors. With an ITA smart lighting system, you can do all of this and more.

Entertainment

Whether you love music, movies, games or television, you can take your leisure experience to the next level with an integrated home entertainment system from ITA.

Our automation professionals can install the latest high definition screens, multi-room sound systems, Internet-enabled smart devices and much more.

Security

Ensure the security of both your home and your peace of mind. Be it for protection or privacy, our home security systems make it easy to defend your home against intruders.

At ITA, we supply and install home intercom systems, CCTV security cameras, alarms and electronic locks. We have all the products and know-how to help make your home safe and secure.

Internet

Today, fast internet and WiFi is all but essential. Whether it's for leisure, study or work, the Internet has become an integral part of our lives.

With a seamlessly connected Internet system from ITA, you can have access to fast and reliable Internet, no matter where you are in your home.

Climate

A smart climate control system from ITA gives you complete control of your home's climate. So you can set the temperature exactly how you like it.

With an ITA home automation system, you can turn up the heat, switch on the air conditioning, close the blinds and more, all at the touch of a button.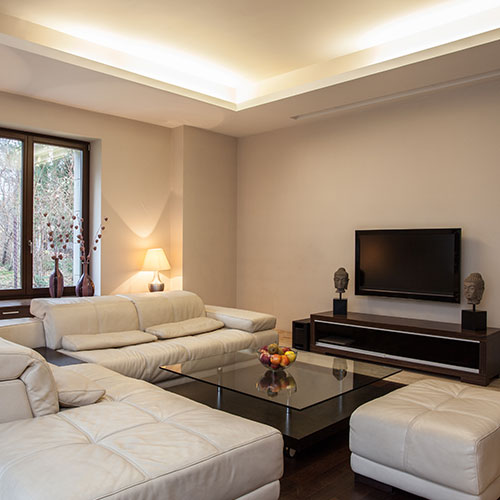 Complete Integrated Solutions
Home automation isn't a single system, it is the combination of multiple technologies and sub systems. Therefore, installation of these technologies is often a complex process which requires specialised products and skills. That's where we come in. We design, supply and install complete home automation solutions. We do it all.
Choose an ITA automation professional and you can rest assured knowing that all systems will be installed properly by an accredited tradesperson. Whereas DIY or non-professional installers can leave you in the lurch later on, ITA technicians ensure the entire system is installed properly first time, every time.
Future Proof
Well-planned and smart home wiring infrastructure is vital for making your home automation system future proof. Provided the appropriate wiring is in place, additional functionality can be added as technology evolves. For example, in recent years, smart phone and tablet integration has been a popular addition to existing systems.
By choosing the right brands and products, we can implement a system that is designed to stand the test of time, and that is easily customisable should new features be desired. We can also replace outdated touch screens and AV remotes with simpler and more visually-appealing control systems.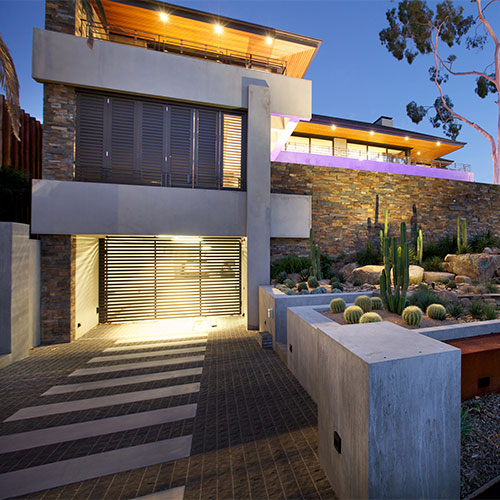 Professional Installations
As with your home's plumbing or electrical wiring, it is important to hire a professional tradesperson when installing or updating home automation components. Systems are complex, they require professional expertise to ensure that work is carried out properly and completely.
ITA automation professionals are accredited and certified in the installation of home automation systems. They are experienced and reliable tradespeople, who possess the skills required to complete work to the highest standards. When you choose ITA, you can be assured of quality and professional workmanship.
Trusted and Accredited
ITA is a multi-award winning company with a proven track record of helping home owners transform their homes with innovative technologies. We are a trusted name in the field of integrated technology and have built our reputation on the quality and reliability of our service.
We are proud members of the Custom Electronic Design and Installation Association (CEDIA). We are certified by THX limited, EcoXpert, and Philips dynalite dimension. We are also accredited partners of C-Bus pointOne.
Find out more about how ITA could enhance your home.