The best home automation ideas in 2019
It's an exciting time in the home automation space. Integrated Technologies Australia is committed to bringing you ways of bringing your home into the 21st Century. To inspire you, wehave compiled 20 exciting new home automation ideas making waves in 2019.
How is automation different in 2019?
Common touch screen interface technology is giving way to a more hands-free experience. Voice commands are taking over, with Amazon's Alexa, Google Home, and Apple's Siri leading the market in home automation.
The possibilities for voice-controlled AI are endless, and include:
Playing music, radio and podcasts
Requesting information, like weather and traffic
Managing schedules, planning meetings, and setting reminders
Controlling other smart devices in the home
The demand for home automation is creating interesting challenges for builders and architects. When it comes to planning and executing an effective home automation strategy, you need the touch of a full home automation specialist.
ITA's expert team are always on the cutting edge of home automation trends, and know how to make your home more advanced, productive, and holistically integrated. Our team have won several home integration awards for our solutions, and when you read about some of our new ideas below, you'll see why.
Smart lighting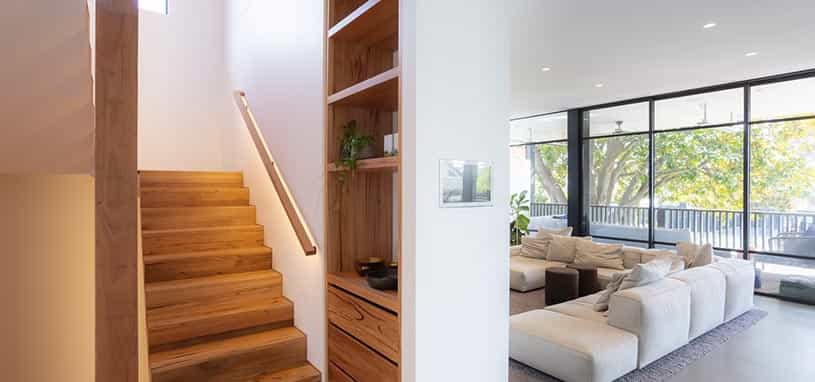 From early morning rises, to Friday night movies, you can switch up the entire mood of your home using advanced lighting systems. 
Smart LED lighting systems are important for illumination, safety, and energy conservation.
Here are four examples of how dynamic lighting will help you change the way you see your home:
Use a simple voice command to control all of the lights in your home.
Blend the interior and exterior using entirely automated lighting configurations.
Strike a balance between natural daylight and powered lighting with smart sensors.
Backlight televisions and artwork to improve the viewing experience.
Designate sensor lighting systems to areas that require security and illumination after dark.
ITA had the opportunity to install smart lighting systems in a beautifully redesigned Edwardian home. LED lighting connected the interior and exterior, highlighting all pathways and alfresco areas. This energy efficient system was fully integrated with Crestron touchscreens, mobile devices, and Amazon voice assistance.
Smart music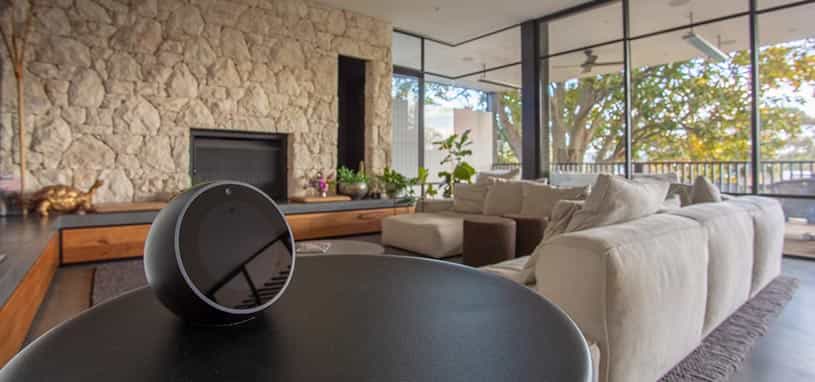 As vinyl records roar back into popularity, the home stereo system once again takes centre stage. Tinny speakers are a thing of the past. The future is home automation.
For many homeowners, delivery high-quality audio to every room is an absolute must. With the veritable buffet of digital and analogue sources on offer, why shouldn't you be able to enjoy music wherever you want?
With these smart music ideas, you can unwind with your old favourites, or get the party started, all at the push of a button. Here are our top four ideas for smart music:
Use voice commands to request high fidelity music, podcasts, and audiobooks in every room.
Compartmentalise the home and allow different rooms enjoy different music at the same time.
Set the scene with music-matched mood lighting, heating, and cooling.
Automate your routines by setting musical alarms and prompts throughout the day.
Play your favourite radio station when you enter the bathroom every morning.
As part of our Home Resort Luxury project, ITA optimised music systems throughout this stunning Hampton home. We delivered high quality audio to thirteen designated areas around the property, including two alfresco spaces. We turned the ultimate family home into an entertainer's paradise, controlled by Amazon voice commands.
Home theatre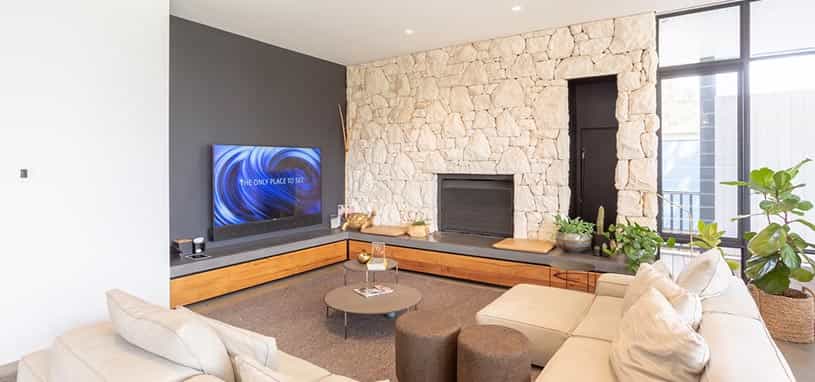 Enjoying movies and TV at home is all about immersion. Your home theatre is where the real world melts away, and your home becomes whatever you want it to be.
You might have the biggest, most pixel-dense television on the market. However, it wouldn't mean much without a hands-off viewing experience.
Here are our top four ideas to fully engage with your home theatre using smart technology:
Use voice-activated AI to request your favourite films, TV series, or channels.
Create the perfect setting with presets for audio, video, lighting, heating, and cooling.
Have the channel automatically change at a certain time to catch your favourite programme.
When you hit play on a movie, have your system lock the doors, lower the blinds, and dim the lights.
Change your theatre room into a gaming station, sports centre, or cinema with voice commands.
With ITA's High Tech Home Theatre project, minimalism and functionality were key. Both inside and outside the home, we installed motorised televisions and seamless stereo systems, all accessible via voice or touch. Finally, we designed a customised Golf Room, complete with golf simulator, projector, heating and cooling.
Home security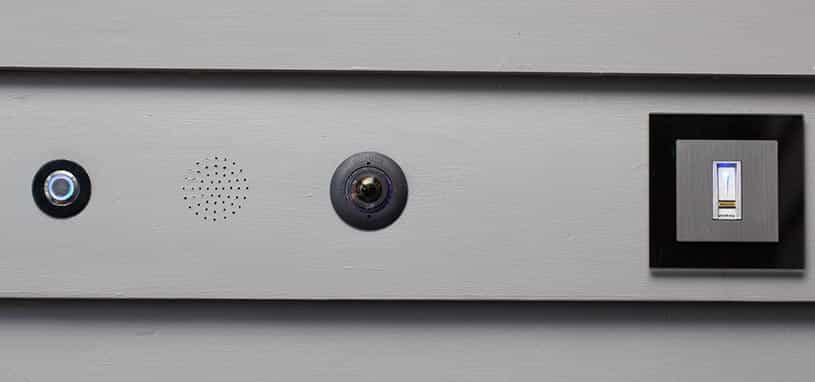 With a bit of creativity, modern automation can be used to enhance the security of your home, and provide you and your family with greater piece of mind, whether you are at home or away.
Home security has made a huge entrance into the digital age, employing brand new technologies that almost border on science fiction.
Here are four ways to protect your family with smart home security systems:
Use voice commands to allow or prevent people from entering.
Receive notifications if doors and windows are left open.
Create Be right back and Gone fishing security profiles to enter your home into various stages of lockdown.
Use your phone to monitor your security systems at any time, from anywhere.
Monitor all areas of the home, inside and out, using high definition CCTV.
Protecting this stunning modern home was a breeze with ITA's home security solutions. An automatic security gate gave occupants entry to the property, while security camera, intercom, and biometric scanners gave entrance to the home itself. All systems, including CCTV around the residence, can be monitored remotely via mobile devices.
Bring your home into the 21st Century
With home automation technology, the possibilities are endless. Depending on your home and what you want to achieve, all of these ideas are possible.
For more information, get in touch with Integrated Technologies Australia. We know smart technology better than anyone, and we will work with you to find a solution that fits your vision and budget.
Must Read
ITA on 1 January 1970
ITA provides innovative energy-saving solutions for corporations looking to cut annual energy costs. Get the best value & assurance across your whole corporation. Learn how. ...
Read more