5 common home automation problems and how we solve them
Common home automation issues and our solutions
Home automation is incredible. It can make almost all aspects of your home simpler, more comfortable and more enjoyable. How ever you live at home, it can dramatically enhance your home living experience.
Home automation, though, is much less exceptional when it goes wrong. And, unfortunately, due to things like poorly integrated sub systems, inadequate functionality, and installation delays, home automation problems can arise. Here are five such problems and how we can solve them.
To discuss a specific home automation issue, contact us online or call 03 9761 8700
1. Sub systems not integrating
Heating unit not responding? Security cameras not connecting? Entertainment units dropping out? The issue could be that your sub systems are not integrating as they should.
This is a problem that can affect all systems, from a simple plugin device to a centrally controlled heating system. It frequently occurs when home owners or non-specialist tradespeople install smart devices themselves. The fault is caused by smart devices not communicating properly.
A problem such as this requires professional expertise as it can have a range of causes. It could be that your smart devices are incompatible with one another. Or it could be a simple software glitch.
If you're experiencing home automation problems involving sub systems not integrating, we recommend getting in touch. Our specialists can track down the root cause of the issue and help you to resolve it.
2. Insufficient features and functionality
One of the most common home automation problems we encounter at Integrated Technologies Australia (ITA) is systems which have been installed without sufficient features and functionality.
We regularly get the call after the system has been installed by another company and when the client is unhappy because the functions they want are not included. It's unfortunate. But, it's a common issue.
It usually occurs due to the installation company not fully understanding which features and
 functionality the client wants. Therefore, they install the wrong components, or smart devices that don't have the correct capabilities. Meaning the client's new home automation system won't function as desired.
To alleviate this risk, at ITA we have developed a comprehensive consultation process.
When a client contracts us to design their home automation system, the very first step we take is to discuss exactly what the client wants and expects. We don't start to actually design the system until what the client wants in terms of features and functionality is clearly defined and documented.
Another reason why a system may not have sufficient features is because the original installer may not have had adequate knowledge of how to install and commission the system. If this is the case, an ITA specialist may be able to amend the programming in order to overcome the issue.
3. Too many home automation control apps
Today, it has never been easier or more affordable to purchase and install smart devices and home automation systems. This is a good thing. The drawback, however, is that systems are regularly being installed incrementally without a central control point. And that can lead to home automation problems.
Without an understanding of how smart devices communicate, home owners regularly install units which can only be controlled by the manufacturer's app. This means that after installing several devices, the home owner's smartphone can be swamped with multiple apps, all controlling different devices and all dedicated to controlling the home under normal living conditions.
A better way is to install a dedicated, all-in-one control point.
You can achieve this by asking your ITA home automation specialist about developing a master plan prior to purchasing your first device or system. Or by discussing alterations to your existing system.
4. Lengthy delays during the construction of your project
One of the most frustrating home automation problems is the occurrence of lengthy delays during the initial construction of your new smart home project.
The construction process for installing smart devices and home automation technology has many elements. And all these elements need to come together in a cohesive way to enable the time efficient completion of a project. Without this, delays can and do occur.
That's why at ITA, we work closely with home owners, builders, and architects to ensure all phase timelines are understood and that they are fitted into the master plan.
However, as is the case with many construction projects, things don't always go to plan. That's why at ITA, we have a large team and the capacity to add additional resources. So, if timelines are pushed out, we can respond by speeding up the project where needed.
5. Sub system suppliers lacking smart knowledge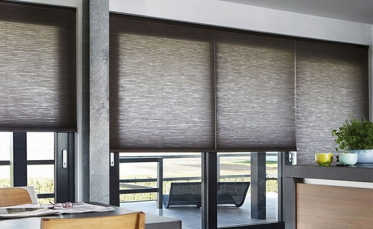 Our team at ITA are experts in smart devices. We understand how they operate and communicate.
Conversely, we find that suppliers of sub systems don't always fully understand how sub systems can be integrated into a larger centrally controlled system. And this can cause home automation problems.
For example, we once encountered an automated blinds supplier who believed that the only way to operate the blinds was with a dedicated remote control. That meant the home owner couldn't use their central control system to control their blinds and that they had (another) remote control to contend with.
Much to the home owner's delight, though, our team at ITA were able to develop a module which enabled full integration of the blinds into a centrally controlled system. From which they could control the blinds with a simple, central user interface, instead of a dedicated remote.
"Ask an ITA specialist about developing a master plan before installing your first device."


Let ITA tailor your complete home automation solution
At ITA, we are the experts in smart devices and home automation. We can tailor for you a complete home automation solution that matches your exact plans, budget and requirements.
Some providers take shortcuts that lead to home automation problems down the track. We don't. We craft complete solutions which are fully integrated and made to deliver long-lasting, reliable performance.
Learn more on our home automation page or call 03 9761 8700
Must Read
ITA on 1 January 1970
ITA provides innovative energy-saving solutions for corporations looking to cut annual energy costs. Get the best value & assurance across your whole corporation. Learn how. ...
Read more