7 ways a home automation specialist can help build your smart home
People often do their own research when planning a smart home. This is always a good place to start, but getting advice from a home automation specialist can help you use your products to their maximum potential.
A home automation specialist can help you choose the right products to achieve the smart home you want to live in. Using an industry expert will get you one step closer to living like Tony Stark.
Need some smart home inspiration? Check out our most recent case studies.
1. Choose the right products to serve your purpose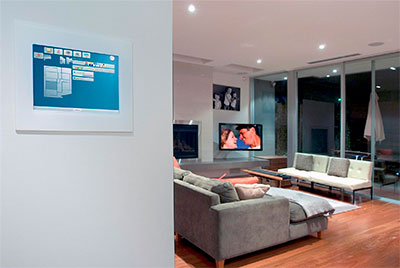 Understanding what you want to achieve is the first step when choosing the products and technologies you want in your smart home.
Once you know what features you want to achieve and the functionality you desire, then you can start thinking about the right products to help you achieve your desired outcome.
Whether you want improved security, better control over your heating and cooling, or improved energy efficiency, a smart home specialist can help you out. They can recommend the best products to achieve your smart home goals while also considering your budget.
Find out more: What you can automate in your home?
2. Get it right the first time
The major challenge with the DIY approach to home automation is getting it right the first time. There's nothing worse than finding out the hard way that the devices you bought and spent hours setting up do not work the way you imagined they would.
By working together with a home automation specialist, you can eliminate the risk of getting it wrong the first time. Getting expert advice will ensure that you fully understand what products work well together and which ones you should purchase.
Find out how we can help by visiting our home automation page or call us on 03 9761 8700.
3. Increase the value of your home
Installing smart technology products for your home is an investment just like renovating. Smart home technology is becoming more and more popular, and demand for these systems can give your home a competitive advantage on auction day.
Home buyers are already on the lookout for smart homes and homes which are set up with smart wiring and high-speed internet. A home automation specialist will help ensure your property doesn't get left behind in a changing market.
4. Maximise your home efficiency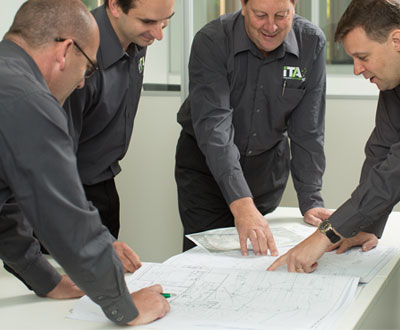 Whether you are building a new home or looking to renovate an existing one, smart energy management can help you reduce energy consumption and lower your electricity bill.
A home automation specialist can help you create energy reduction strategies and energy saving solutions to help maximise your home's efficiency by using smart technology.
To find out more about how to maximise your home efficiency, see our energy management page.
5. Think ahead for the future
Home automation isn't just about thinking of the present; it is about thinking for the future. When integrating smart technology into your home, it is important to allow for the possibility of future integrations.
By engaging a home automation specialist, you will be able to achieve a smart design which includes a comprehensive wiring infrastructure, allowing you to add smart devices in future. By choosing the right home automation specialist, you can create a smart home that will stand the test of time.
6. Achieve seamless wireless technology
Many smart home devices connect and communicate through wireless technology. If there is a lack of signal strength or a weak signal area, these devices will not work correctly.
To overcome any connectivity issues, have a home automation specialist assist you with the wireless technology design. They can identify and resolve issues which interrupt or slow down your network.
7. Get the best user interface possible
The pinnacle in achieving a smart home is in the way you interact with it on a day to day basis. To receive the absolute satisfaction of owning a smart home, you will need the best user interface possible for the devices and systems in your home.
Having a home automation specialist help you to choose a user interface to suit your needs is a good idea. They can help you obtain the easiest way to control all of your smart home features and ensure it is compatible with all your devices.
For more information regarding our services, see our home automation page.
Must Read
ITA on 1 January 1970
ITA provides innovative energy-saving solutions for corporations looking to cut annual energy costs. Get the best value & assurance across your whole corporation. Learn how. ...
Read more