Can home automation increase the value of your home?
Buyers are asking for home automation
Smart wiring and fast internet are all but essential
Demand for smart home technology is increasing
Buyers expectations of houses and apartment properties are changing.
While first-time buyers are often just happy to get into the market, more seasoned buyers are beginning to ask questions about smart wiring, technology and the potential for home automation.
So, just how important to homebuyers are things such as data points, house wiring, and fast internet connectivity? And, can these technologies raise the value of your property?
To find out, we spoke with two industry experts, Gavin Zeitz, Director and Auctioneer at G and H Property, and Oren Flamm, General Manager and Auctioneer at Hodges Caulfield.
Here's what we found out.
Can home automation help my property to sell?
While there is significant demand for property in and around Melbourne, there is also no shortage of competition. This makes the ability to stand out vital.
Both Gavin and Oren agree. Home automation can deliver that 'wow factor' to potential buyers. It can create a point of difference, which makes your property stand out from the crowd.
Things such as automated heated and cooling, as well as automated blinds can help to drive sales by adding value and making properties more appealing to buyers.

Which smart home technologies make the most difference?
"Right now buyers are asking about pay TV such as Foxtel," says Oren. "They're also enquiring about phone and Internet points, including data points and smart wiring."
We're seeing more and more technology in homes and that is being reflected in the type of ports and wiring which Australian buyers are seeking out in properties.
Many buyers are interested in,
High-speed Internet throughout the entire home
Multi-room stereo and speaker systems
In-door and out-door televisions
Automatic blinds and garage doors

Price is still a consideration. It seems that everyone wants the latest technologies, but it's often only those with bigger budgets that can afford it. However, this is changing as systems become more affordable.
How important are security systems?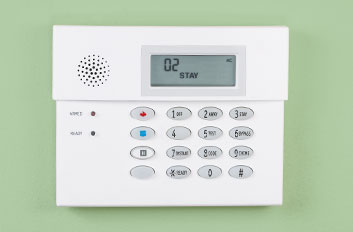 Home security systems have always been a priority for a certain number of homebuyers. Especially those looking at purchasing high-end properties.
"We're seeing that extend to apartments too though," Gavin says. "Many renters are looking for security systems and cameras to enhance the safety of their home."
And, because renters are demanding these sorts of technologies, investment property buyers are also taking them into account when settling on a property to buy.
Is demand for home technology increasing?
I think as the younger generation comes through, we'll start to see demand for home technology increase. Young people are much more confident with technology, so their needs and requests will be different. "We are seeing alot of requests for data connectivity and also technology installations when moving new people into new homes", says Jason Clair WridgWays relocation specialists.
I foresee them wanting (or expecting) to be able to control their home's technology from their phones. Whole home automation from one device will come into play.
Touchscreens have really come into their own in recent years. Whether it's for operating home security or home music systems, touchscreens are now the standard.
What advice can you offer to builders and renovators?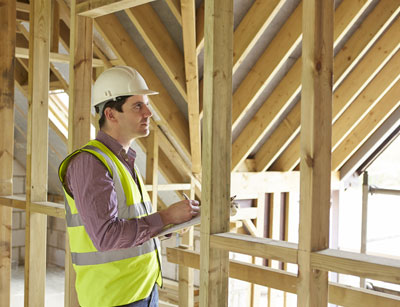 Selling may not be at the forefront of your mind when building or renovating. However, it is still an important consideration, as the decisions you make can affect the value of your home long term.
Oren says, "My advice to builders and renovators is that you must include an automation partner, you've got to get the smart wiring in and ensure that your home has all the technology it needs."
Smart wiring and fast internet access is now a non-negotiable demand for many homebuyers. Without it, your buyers could look elsewhere. Similarly, security systems and cameras are a priority for some, so installing those too could assist you in appealing to buyers.
While Gavin says, "Home automation technologies such as automated heating, blinds, and lighting are also nice to have. They could help your home to stand out from the crowd."
Can smart home automation increase the value of your home?
The demand is there. Buyers are asking sellers which technologies are built in. Because the more already installed, the less the potential buyer will have to implement themselves.
So, generally speaking, home automation and smart technologies can make homes more appealing. That will possibly make your home easier to sell, or at the least encourage more interested parties.
The more interested parties, the greater the competition for buyers. And, that competition can potentially drive up the price people are willing to pay for your home.
"Buyers expectations of houses and apartment properties are changing."
Want to know more about home automation?
You can find out more about home automation, as well as smart home technology, by speaking with the friendly and professional team at Integrated Technologies Australia (ITA).
You could also find the answer you're looking for by visiting our website. So, for further details on any of the technologies mentioned in this article, click on the link below.
Must Read
ITA on 1 January 1970
ITA provides innovative energy-saving solutions for corporations looking to cut annual energy costs. Get the best value & assurance across your whole corporation. Learn how. ...
Read more