Custom Home Automation vs. Apple Homekit in Australia
Home automation has never been more popular or more accessible for Australian homeowners.
It's not surprising then that big tech brands such as Google, Apple, and Amazon are getting more involved in the smart home industry. All three companies now produce home automation devices, the Google Home, Apple HomeKit, and Amazon Echo respectively.
These systems provide a simple and relatively affordable smart home solution for many Australians. Indeed, they are ideal for renters as removing and relocating them is usually a straightforward process.
However, these systems do have limitations, particularly when compared to a custom home automation system that is integrated directly into the home. Here's how the two options compare.
What functionality do you need?
When choosing a home automation system, the first question you ask should always be: what functionality do I want? Only when you've decided on the answer should you begin choosing products.
At ITA, we always take this approach. We begin each project with a consultation with the client to determine their system needs and wants. So we can match the system to the individual, not the other way around.
Alternatively, off-the-shelf smart devices provide a 'one size fits all' solution.
While they can be customised, there are inevitably limits to what can be achieved. Additionally, you may be paying for several functions which you do not need and will likely never use.
Custom home automation allows you to tailor your system to your exact requirements from the outset, ensuring that the system you get is right for you and your home.
Are you covered with Amazon Echo in Australia?
At ITA we are accredited installers. So, when we complete the installation of Scheider C-Bus and Crestron home automation systems, we can submit them to the manufacturers for review.
Scheider C-Bus and Crestron can then accept the design and installation, certify them and apply an extended warranty. This is an option not available with Google, Amazon, or Apple systems.
If something does go wrong with your system, then you can call us at ITA. We're your first port of call for all things technology or electrical related. We have a team of electricians and technology specialists that can help, whatever the problem.
Clients of ITA also have the option of a service level agreement or maintenance program.
Some of our home automation systems also feature remote access. So, with the homeowner's permission, our technicians can access and view system logs remotely. They can even change the system programming to suit the homeowner's needs. This is only available with ITA custom installations. Google Home, Amazon Echo, and Apple Homekit in Australia do not offer this level of one to one support.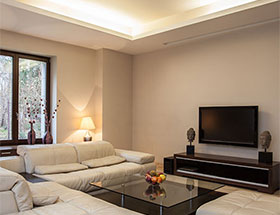 How ITA works with homeowners
At ITA, we work with Australians to develop unique and seamlessly integrated homes.
Our specialists have the tools and the know-how to turn your dream home into a reality.
Is upgrading the Apple Homekit in Australia possible?
All custom home automation systems installed by ITA can be upgraded.
We understand that life doesn't stay the same and that as families grow and change so too do their home automation needs. So we ensure that all of our components can be upgraded as required.
From a single device upgrade to a full system overhaul, we can do it all.
Google Home, Apple HomeKit, and Amazon Echo are upgradeable too. However, it is yet to be seen to what extent they can be altered. Or how new technologies will be incorporated. This is because they are very new technologies, and are yet to be proven.
However, based on the current new-hardware cycle of other products released by Apple and Google, it seems likely that systems will be regularly supplanted by new models being released onto the market.
Similarly, upgrading your Amazon Echo in Australia may be difficult if the Echo is replaced by newer models.
Note: At time of writing, neither Google Home nor the Amazon Echo are available for sale in Australia. However, the Echo can be imported and installed using some technical workarounds.
Who is each system suitable for?
Smart devices such as the Amazon Echo and Google Home can be a good choice for renters.
These systems are relatively easy to install and uninstall. This makes them ideal for people who move frequently or who do not wish to integrate the system directly into the home, such as renters.
Google Home and Amazon Echo in Australia will be priced similarly to overseas. However, both companies are yet to release official pricing for our shores.
Custom home automation, on the other hand, is suitable for homeowners.
If you own your property and are looking for a long term solution, then it is worth taking advantage of the more sophisticated custom home automation technologies.
These systems offer more features. They are more easily upgraded. And, they can be tailored to your exact requirements. So, whatever your automation needs, they can be made to suit.
Additionally, custom systems do not rely on wireless wifi devices which can have connection issues.
"Apple Homekit in Australia is available. Google Home and Amazon Echo are coming soon."
Want to know more about home automation?
You can find out more about home automation, as well as smart home technology, by speaking with the friendly and professional team at Integrated Technologies Australia (ITA).
You could also find the answer you're looking for by visiting our website. So, for further details on any of the technologies mentioned in this article, click on the link below.
Must Read
ITA on 1 January 1970
ITA provides innovative energy-saving solutions for corporations looking to cut annual energy costs. Get the best value & assurance across your whole corporation. Learn how. ...
Read more