Home automation for elderly Australians
Door and gate cameras help vision and hearing impaired
Card locks create solutions for those with arthritis
Camera systems provide peace of mind for family and carers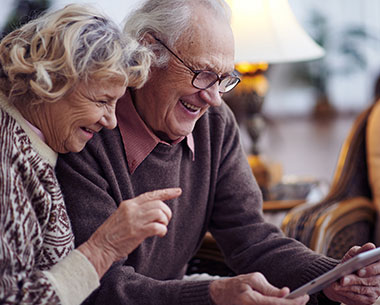 Technology is enhancing the lives of all Australians, young and old.
Innovations in home automation are helping elderly citizens to retain their independence. It's enriching their quality of life, and taking the hassle out of previously difficult tasks.
For example, smart home technologies such as camera and locking systems are providing solutions for the sight and hearing impaired, as well as those with arthritis.
And, at the same time, these technologies are also providing peace of mind for loved ones and carers.
Home automation for greater independence
As family members, such as parents or grandparents become older, they often become more dependent on their children or other relatives. It's part of life and part of getting older.
However, this doesn't have to mean surrendering independence completely. With home automation, elderly family members can retain more of their independence than ever.
Using home automation elderly Australians can:
Operate lighting and heating without leaving their chair
View and allow access for visitors using a smartphone
Automatically adjust temperature based on time of day
Automatically activate lights upon entering rooms
Combined, these features can take the difficulty out of everyday tasks. They can make living at home easier and more enjoyable, without relying heavily on younger family members for support.
Smart homes and entertainment
Home automation isn't just for everyday tasks. It can also enhance the home entertainment experience.
There's multi-room stereo systems for music lovers. As well as home theatre for movie buffs. And, that is the just the beginning.
Home automation for the physically impaired
Like walking frames or hearing aids, home automation is making the lives of those living with a physical impairment easier.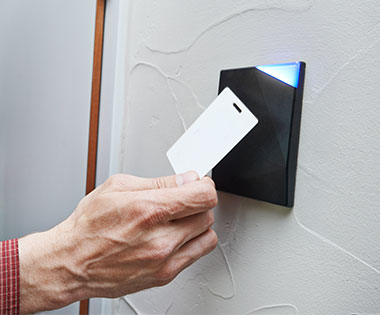 Vision impaired: front and side door communication systems can allow people with a vision impairment to see and speak with callers without granting immediate access.
Hearing impaired: speaker systems connected throughout the home can alert those with low-level hearing to a range of notifications - including doorbells, phones and more.
Limited mobility: For those with limited mobility enhancements such as remote controlled gates and automated lighting can make getting around the home much simpler.
Home automation systems can be tailored to meet specific impairments as well as home living needs. Whether it's for enhanced vision, hearing or mobility there's a home automation technology to suit.
"With home automation, elderly family members can retain more of their independence than ever."
Home automation for family members and carers
Greater independence for elderly people means less pressure on family members and carers. Simply put, the more people can do for themselves, the less reliant they are others.
Unfortunately in some cases, regular care and monitoring is required. For example, where a person is suffering a serious illness, or mental impairment, such as dementia or Alzheimer's disease.
In these cases, modern smart camera systems can send images to loved ones and carers' smartphone or tablet computers, wherever they are in the world. So, they can check in and ensure that everything is okay.

Card reading systems for those with arthritis
For those with arthritis, inserting tiny keys into small locks can be a painful and daily challenge. In an emergency, it can also mean a real risk, as people with arthritis can struggle to enter or exit the home.
Card reading door locks allow people to lock and unlock doors with the tap of a card. You can also couple it with automatically opening doors for the greatest ease of access.
More information on home automation
To get information tailored to your situation, contact the team at Integrated Technologies Australia. Our expert technicians will be happy to answer any queries you may have regarding home automation.
For more information on any of the products mentioned in this article, including camera systems, home entertainment, and automatic lighting/heating, click the link below.
Must Read
ITA on 1 January 1970
ITA provides innovative energy-saving solutions for corporations looking to cut annual energy costs. Get the best value & assurance across your whole corporation. Learn how. ...
Read more