Home Automation Head-to-Head: Custom Installation vs. Google Home
Google Home offers flexibility and portability in smart home services, but it has a lot of limitations. A custom installation, meanwhile, opens up more possibilities.
Picture yourself strutting around like Tony Stark, barking out commands to your entertainment centre, security system, window shades, and thermostat. That's the smart home dream. The reality, however, is that not many home automation systems are as sophisticated as Tony Stark's. Off-the-shelf hubs, such as Google Home, aren't nearly so advanced, although their flexibility and portability make them attractive options for certain people. On the other end of the spectrum, a custom installation is more likely to turn your home into the high-tech playground of your dreams, but not every home is realistically setup for one. Here are some key differences between Google Home and a custom installation.
Property
When looking into home automation, two questions quickly steer people toward one kind of solution or another:
What kind of property do you have (rent or own, apartment or house)?
When will you next move or sell the property?
Renters usually know that a custom project isn't right for them because they can't alter the property. Custom projects typically involve wiring, installing hardware, and sometimes even a change to the design of the home for visual or acoustic reasons.
Homeowners, however, are much more likely to consider a custom installation because they have more control over the property and can commit to modifications. Even so, homeowners who may need to sell or move in the near future could be better off with home automation components that they can take with them.
Price
Both custom installations and Google Home cost as much as you want to spend, and both have flexible payment models.
With a custom installation, you work with a specialist on a plan that meets your budget and your needs. You might pay upfront or devise a payment plan. It depends on what you want to do.
A Google Home unit costs $199, but you'll probably want to add more products to actually make your home smart, and the cost adds up. But because Google Home is ad hoc, you can spread out your purchases over time.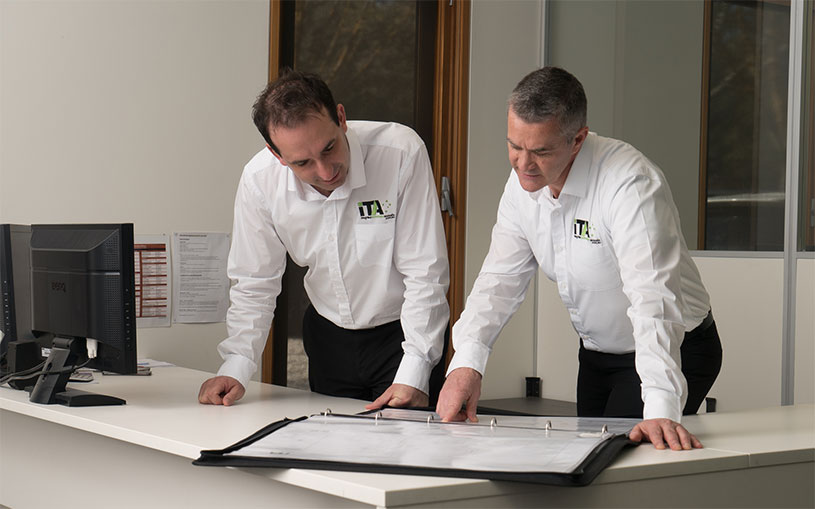 What can it do?
Google Home is a smart home hub and a voice-controlled personal assistant. In both capacities, it can only do what the developers program it to do. It's also limited to working with a specific list of compatible products, which include Chromecast, security cameras, thermostats, light bulbs, and more.
While Google Home can do a lot, it can't do everything, and the limits are often disappointing. Ask it a question, and you'll get an answer, but follow-up questions don't register. Google Home works with your phone, but not every app. It streams from Chromecast, but not AppleTV. If your entire music collection lives in iTunes, you can't play it using Google Home (at least not at the time of writing this). With Google Home, you get a menu of possibilities and you have to decide which of them you want to use. But you can't have anything off-menu.
With a custom installation, it works the other way around. You start by telling specialists what you want, and they figure out how to make it happen. That way, your "menu" includes all the features you want and none you don't. During the planning phase, specialists can also suggest features that you may not have known were possible.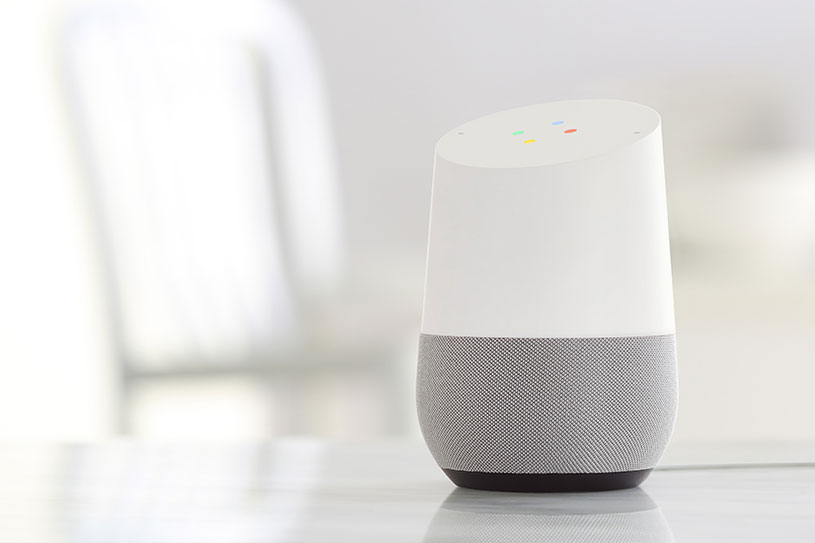 Building and maintenance
A custom smart home automation system takes time to plan and build. The process involves thinking through the entire scope of the project before you even buy a single product. In this way, you make all the decisions about your home automation ahead of time, and you know exactly what you'll get.
Google Home is more ad hoc. You can add or remove products and features on a whim. Every time you add a product, however, you have to learn how it works, set it up, customise it, and integrate it properly. Tinkerers often enjoy these never-ending piecemeal projects, but it's very time-consuming.
When it comes to maintenance, the servicer of a custom installation usually upgrades the system as needed.
With Google Home, upgrades to the operating system and firmware come through the cloud. Keep in mind that as operating systems evolve, older hardware eventually ages of out use, so you may need to replace some elements of your Google Home-based smart home sooner than others.
Energy savings
A major advantage of working with specialists on a custom solution is that they can make it energy efficient. The right window coverings, heating and cooling systems, and lighting can reduce energy use and costs.
It might be possible to achieve similar results with Google Home, but it's up to you to figure out how and do the math. Screwing in a few smart light bulbs is easy enough, but installing your own motorised window shades requires some engineering know-how.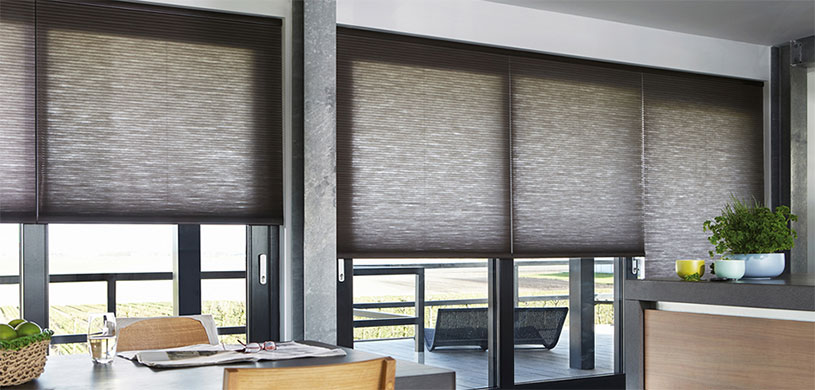 Next steps
Smart home automation projects aren't merely simple or complex. The possibilities fall across a spectrum, and it's important to find a solution that fits your needs, your property, and your budget. Google Home is an excellent option for renters, tinkerers, and anyone else looking for portability and flexibility.
If your goal is to have a truly high-tech home that works exactly as you want, a custom installation is the way to go. The next step is to contact a specialist at ITA to explore ideas that will work for you.
Must Read
ITA on 1 January 1970
ITA provides innovative energy-saving solutions for corporations looking to cut annual energy costs. Get the best value & assurance across your whole corporation. Learn how. ...
Read more