Home automation: What is Crestron, and how does it work?
Although it is a major player in the home automation/smart home space, Crestron is not a widely known brand compared to Amazon's Alexa or Google Home.
That's because Crestron is not active in the mainstream market, and instead services the high-end, luxury home sector.
Founded in 1971 and based in New Jersey, USA, Crestron Electronics first made its name in the corporate tech sector. It has annual revenues of over $2 billion, and it is estimated that over 90 per cent of Fortune 500 companies use Crestron technology.
Crestron's market leading systems can become a key part of your next smart home project. For more information about how we implement this technology, contact ITA today.
What Crestron does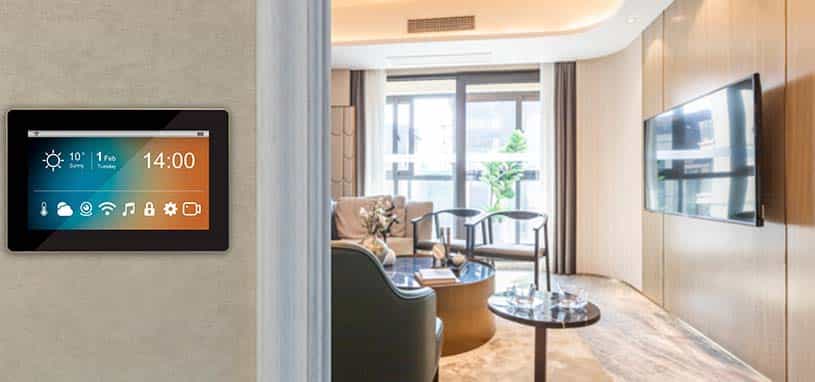 In an age where people often still find they need several devices to control different products, Crestron's cutting-edge suite of smart home solutions is designed to bring all of your home automation technologies seamlessly together.
So whether you want to turn up the air conditioning, put on some music, or activate your home's security, you can do it all in one place at the touch of a button.
The goal is to make life more streamlined by maximising efficiency and minimising energy costs by creating the most comfortable environment, ensuring your home is safe and secure, and putting control of it all at your fingertips.
Complete integration
Unlike most other home automation and smart home companies, Crestron manufactures all of its own products, giving it unparalleled cross-system integration and unmatched fail-safe capabilities.
Their entire range is designed to fit together seamlessly, and to also work with other manufacturer's products. Crestron integrates seamlessly with Apple's Siri, HomeKit and Apple TV, as well as Amazon Alexa and Google Home. Last year they were awarded Microsoft's Partner of the Year for IoT technology.
With Crestron, you can use a smartphone, tablet, touch screen, or handheld remotes to control functions including:
Lighting
Locks and security
Audio and media
Satellite and cable feeds
Home network
Telephone
Shading
HVAC (heating, ventilation and air conditioning)
These can all be operated from within the home. The Crestron phone app allows you to adjust your home's systems from anywhere, and can alert you to potential issues with live notifications.
Crestron a market leader
Crestron are constantly pushing the boundaries of what is possible in smart home technology.
For example, they are currently working on AI software that can learn a person's preferences, such as what music they like to hear in the morning, or which lights they want to have on at a certain time of day.
Then, once it gets the hang of a user's preferences, it automatically sets the mood by choosing the right tunes and adjusting lighting to your preferred settings.
Example: Crestron lighting
Crestron's centralised lighting control systems not only replaces banks of dimmers and switches with a single access point, they also enable the homeowner to create a wide range of settings for each individual room in the house.
For example, in the living room, selecting 'Scene one' may perform the following commands:
Set pendant light to 20 per cent
Set table lamp 1 to 40 per cent
Set table lamp 2 at 50 per cent
Set wall lights to 30 per cent
Whereas 'Scene 2' may set all lights to full brightness.
The result is perfect lighting levels to complement different activities, such as watching TV, entertaining, or reading.
Furthermore, re-wiring of existing buildings to install smart lighting can sometimes be impractical, so Crestron provides wireless solutions too.
Crestron Australia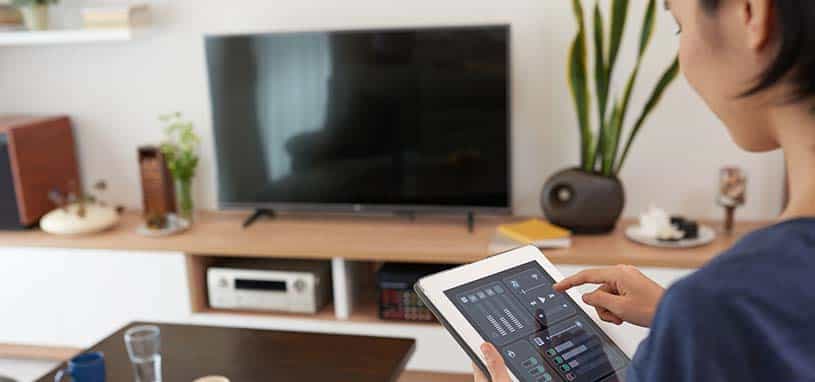 Melbourne's Integrated Technologies Australia are certified Australian designers and installers of Crestron smart home and home automation solutions.
We install a wide range of Crestron home automation technologies and control systems across a variety of residential and commercial projects.
Founded in 2005, we have earned our reputation for expertise in energy management, home automation and general electrical services.
Melbourne home automation case studies
To demonstrate what is possible when ambitious design meets cutting-edge tech, we are proud to showcase some of our achievements through the case studies on our website.
These include a beautifully reimagined Edwardian home in Hampton that was awarded the global Crestron Home Technology Award for Best Partner Integration, and a boutique development of 10 energy-efficient and sustainable townhouses in the inner-city suburb of Preston.
ITA's home automation capabilities
Our experienced staff can provide specialist product knowledge and aftermarket support for smart home systems.
We are experts in home automation areas including
If you have any questions about smart home and home automation technology, contact ITA today.
Must Read
ITA on 1 January 1970
ITA provides innovative energy-saving solutions for corporations looking to cut annual energy costs. Get the best value & assurance across your whole corporation. Learn how. ...
Read more