How Australia Compares to the World in Home Automation
Australia often sees a delay in releases (but that's not a bad thing)
Historically, this country has seen a delay in the release of new technology coming out of Europe, Asia, and the USA. From computers to streaming services, due to our relatively small market size, we sometimes have to wait a little longer than the rest of the world.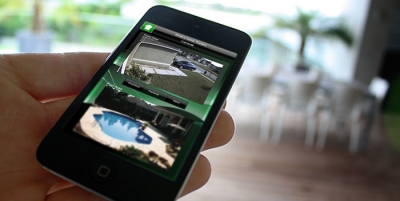 Home automation in Australia is no different. We typically experience a delay in obtaining the latest official release of many new home automation technologies and devices. Although, that's often not a bad thing.
The delay in release means that systems can prove themselves internationally before they reach our shores. Bugs can be ironed out. The best technologies have a chance to rise to the top, while the lesser models can sink into obscurity.
With home automation in Australia, it's true that we don't always get to be 'early adopters', but by the time the technology arrives here, it's regularly tried and tested.
Entry level systems are boosting interest ahead of official releases
Australians today are becoming increasingly interested in smart technology and home automation ideas. Some of the hottest items in home automation in Australia are entry level products such as:
Google Home
Amazon Alexa
Apple Homekit
The first two of those technologies, Google Home and Amazon Alexa, have not been released in Australia yet. However, due to popular demand, some local businesses have begun importing and selling them ahead of an official release.
Other device manufacturers are developing their virtual assistants with home automation ideas in mind too. For example, the Samsung Galaxy S8 smartphone includes a virtual assistant named 'Bixby' which can be integrated with some home automation systems.
More new Australian homes are including smart home wiring
The number of households in Australia to implement Internet of Things (IoT) systems is expected to rise to 1.6 million by 2021.
Because of this continued adoption of home automation in Australia, more Australian homeowners are making the decision to invest in smart wiring - when they build their homes.
It is significantly more economical to install smart wiring infrastructure during the building process, as the wiring can be implemented before plastering and painting are completed.
Even if the homeowner does not want to implement a smart home system right away, the installation of appropriate wiring is often included as a form of 'future proofing'. Alternatively, they may have some home automation ideas which they would like to implement later on.
Technology ecosystems are increasingly a consideration
Many people in the smart home industry are referring to technology ecosystems as the future.
As we move forward, the number of appliances and products which feature smart technology will increase. All these devices will be connect and communicate with the technology ecosystem.
For example, to increase the energy efficiency of a home, blinds can close automatically. By connecting to the home's technology ecosystem, the blinds will open and close based on the incoming weather information and the internal temperature of the home.
Another challenge at present is that many smart appliances rely on a dedicated app. This means a homeowner may have five or six different apps to control different devices in the home. However, with a new home technology ecosystem the homeowner can control everything with just one app.
Home automation in Australia is growing and changing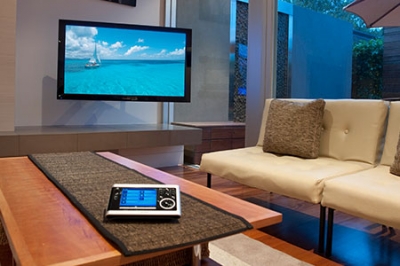 Smart appliances, connected through a home network, is the entry level for some Australian smart home customers. This is considered by many to be the largest growing market globally.
An important driver of growth in home automation in Australia is the reduction in manufacturing costs for smart appliances. As the price comes down, more appliances will have smart connectivity included.
The question is no longer which appliances will be smart, but how soon will all appliances be able to connect to a home network.
As with a lot of industries within the technology space, systems are evolving rapidly, with new home automation ideas being turned into reality both in Australia and overseas. New products hit the market weekly or monthly, not yearly.
Who's leading the industry in Australia and overseas?
The global leaders in home automation devices are the large technology giants in the USA that are investing heavily in the new smart market. Companies like:
Each of these companies wants to own the technology ecosystem in your home.
Eventually, smart appliances will be manufactured all over the world, however at present the systems which bring all the devices together are being created by these three tech companies.
The front-runner in the industry today is Amazon with 'Alexa'. But Google's 'Home' is pushing very hard to gain market-share. It's also worth noting that a recent rumour suggests that Apple may also be inventing a smart speaker which would go head to head with Amazon and Google's offering. Only time will tell which will become the dominant force.
"The number of households in Australia to implement Internet of Things (IoT) systems is expected to rise to 1.6 million by 2021."
Want to know more about home automation in Australia?
For more information about home automation in Australia, as well as home automation ideas for your own property, contact the team at Integrated Technologies Australia (ITA).
At ITA, we are your Australian home automation specialists. Every day we help home and business owners to transform their residences through the use of the latest integrated technologies and devices.
You can find out more about Integrated Technologies Australia online or by calling 03 9761 8700
Must Read
ITA on 1 January 1970
ITA provides innovative energy-saving solutions for corporations looking to cut annual energy costs. Get the best value & assurance across your whole corporation. Learn how. ...
Read more