How do I choose a home automation specialist?
Home automation is the future that we live in. New homes are being designed with smart features as standard. Homeowners are opting for customised smart home automation like automatic blinds and heating in renovations. Once you have decided to build or to renovate with smart home integration, you have to choose the right home automation specialist to work with.
Choosing a professional to work on your home is never easy. The last thing you want is someone under-qualified, or who promises the world and then doesn't deliver. This guide tells you what you need to look for in a home automation specialist and how you can choose the right one for your home.
A thorough approach and the right experience
A home automation installer doesn't only perform the technical installation; their work starts long before a single length of cable is run. The installation phase is actually one of the final steps in the process of your home automation. There is a lot of work that your home automation installer will do prior to completion. A home automation specialist will:
Find out what you want to achieve with your smart home integration and provide realistic expectations for what you can achieve in your home.

Educate you as to what is available. That might be for alarm systems, home comfort, multi-room music and sound, home theatre and TV, or anything else that you are considering.

Consider and manage your budget to ensure that you get what you want at the right price.
Once they understand all of your needs, your home automation specialist can design the right system for you. Along with the draft, a scope of the work, plans and pricing will be created. With thorough groundwork completed, the installation, programming, hardware and handover can all run smoothly.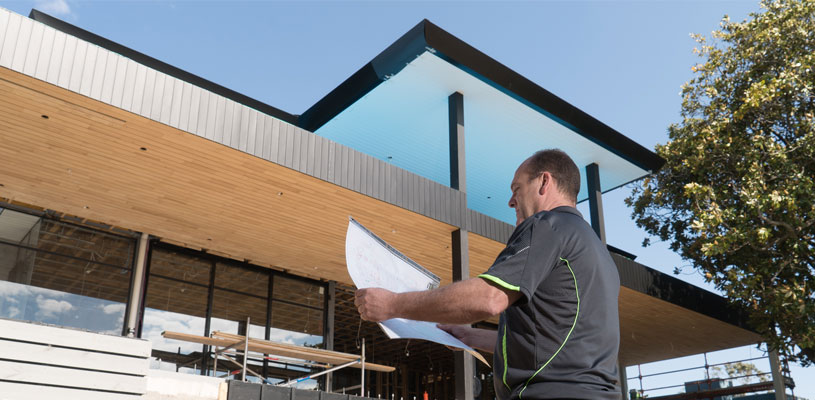 The right qualifications
To complete a smart home project, the qualifications required will vary based on the level of technology and integration required as well as the types of hardware specified. For example, if you are considering a home theatre and surround sound system with multi-room capacity you want a technician who is highly experienced in residential AV installation. Similarly, for whole-of-house functionality you want a technician who has worked across a range of networks and systems. At a base level standard, your chosen home automation installer should have:
A Class Electrical Licence

Open registration cable license

Industry Accreditation from a recognised organisation like CEDIA (specific to the software and capacity you are looking to install)

Accreditation of programming competency based on the software specified for the system
There will always be other specific qualifications that may be required depending on the type of system that has been designed and requires installation, but these are a good starting point. Smart technology involves electricity and data/network cabling. Australia has very strict guidelines around this that need to be adhered to. When your home automation specialist has the right qualifications, this gives you peace of mind that these standards will be met.
The right team
It's difficult to expect a single person to have all the skills they need to complete a home installation on their own. That is why it's best to opt for a team of skilled home automation specialists who can work together and provide you with the outcome you want.
A team who can work as a cohesive unit, with a single project manager providing you with the information you need

No outsourced work so that the valuable resources are all in the one place when they are needed

No breakdown in communication due to outsourced workers and project holdups
In a perfect world, outsourced or in-house wouldn't matter where qualifications and clear communication were in place. The trouble is, very rarely is the world of construction projects a perfect world. All of ITA's team are in-house, this means the valuable resources are available when they are required.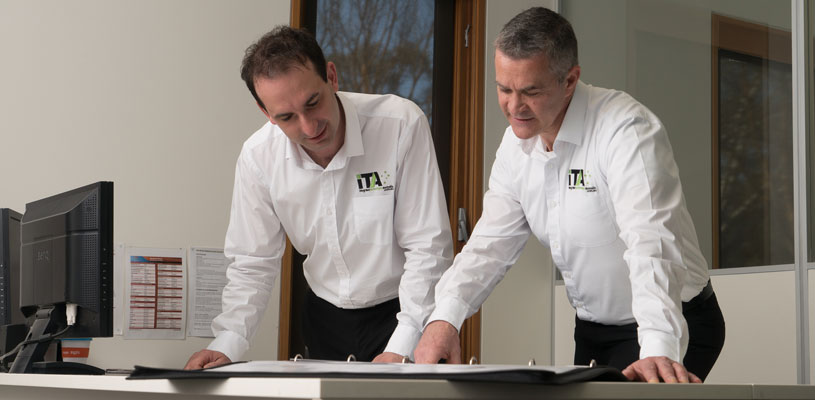 Communication and confidence
It is important that you understand what is happening at every stage of the project. We have a lot of experience in working on new builds and renovations and are able to provide you with clear outcomes at every stage.
ITA has many years of experience and has won multiple industry awards for home automation projects

It is the knowledge that is gained through the many years of experience that enables ITA to continually produce home automation projects successfully

Part of the success formula is using our experience to identify any possible issues before the project is impacted
It is also vital that your smart home installation company has the necessary insurances to protect both you and them as a matter of course. Any reputable company will have the necessary insurances including personal indemnity, and public and third party liability.
Above all, choose quality
When choosing a company to assist you with your home automation project, make sure you choose someone who can give you what you want. This is your dream home, and you need to work with someone who can give you exactly what you are looking for. Your smart home should function exactly as it does on the day of completion as it does in five and ten years time - with software and tech updates of course - so it is worth a bit of extra initial expense to ensure quality workmanship.
Take the time to explore previous work that has been completed and explore online reviews and customer testimonials. Get to know your home automation installer and meet up with them for a chat about what you are looking for. That way you will learn about their process and make sure they are the right company for you.
Must Read
ITA on 1 January 1970
ITA provides innovative energy-saving solutions for corporations looking to cut annual energy costs. Get the best value & assurance across your whole corporation. Learn how. ...
Read more