How to update your Clipsal C-Bus system
When it's time for a Clipsal update, where do you start? It's important to have a clear vision of what you want to be improved for your smart home setup. Do you want new lighting controls in your home?
You may find your system is hard to use or starting to become unresponsive. In this case, your home automation system may require new software or a firmware update.
See what's available
Once you have an idea of what improvements you want made to the system, you can start looking for new products. There's plenty of exciting new additions to your C-Bus home system you may not be aware of.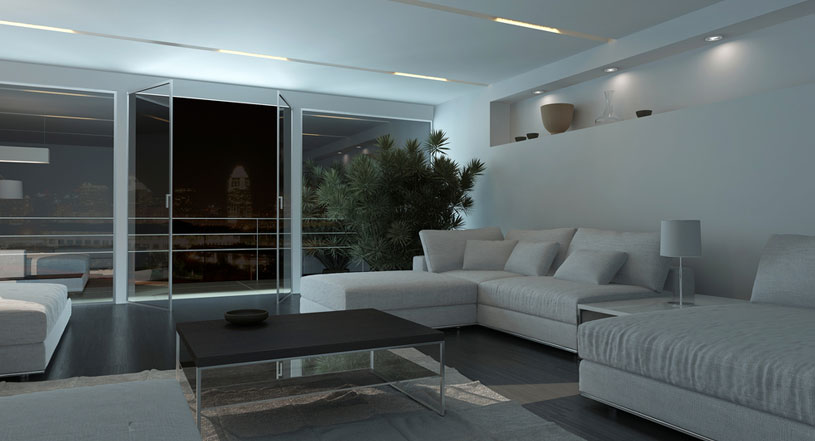 There's so much more you can control than just lighting. Imagine coordinating your lights with multi-room audio, windows, and blinds. At the touch of a button, you can instantly control the mood and feel of your home. With C-Bus controls you can instantly enhance the atmosphere of your next dinner party.
Other products compatible with your C-Bus include security, irrigation, and keyless entry systems. With integrated security systems you can be confident knowing that your home will be safe when you're on holidays.
Integrating your C-Bus system with irrigation can do wonders for your garden. With smart controls, you can effectively design a watering schedule for your front and back yards. Planning a family vacation? You can rest assured your garden will survive the next heatwave with C-Bus controlled sprinkler systems that can water plants when they need it the most.
What's involved in a Clipsal update?
An update to your C-Bus system can include hardware, firmware, and programming changes. Getting an update to your system's hardware may involve installing new sensors, switches or dimmers.
A great new example of hardware you can add to your system is Clipsal's Enhanced Dynamic Labelling Technology (eDLT). The eDLT switch enables you to have more control over the lighting in your home. You'll get the option of more colours, control, and functionality from a single switch plate.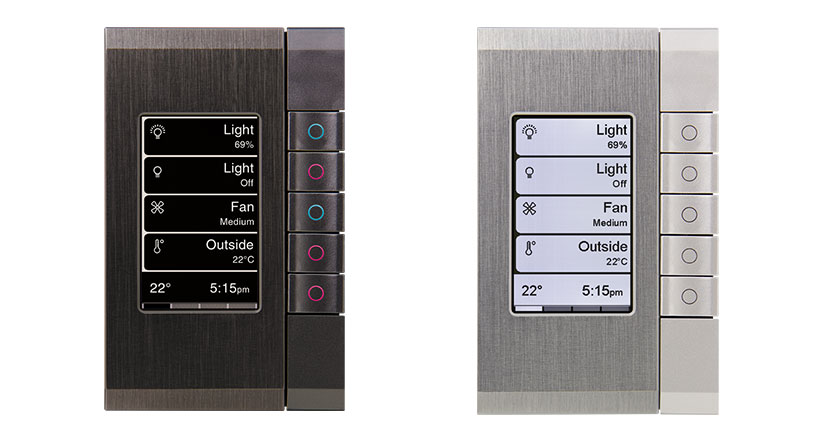 Clipsal eDLT wall mounted control panels
A firmware update will ensure your C-Bus system has the latest software from the manufacturer. After a Clipsal update, your system should run smoothly without any lagging or errors. Programming changes to your system can involve simpler changes such as reallocating switches, changes to zones of the house and other basic settings.
Leave it to the experts
Your ITA home automation specialist can inspect your system, carry out testing, and tell you exactly what you'll need for an update. After installation, testing can be carried out to ensure all changes and updates are programmed correctly.
Scheduled maintenance checks can also be carried out by ITA to ensure your C-Bus system is running smoothly. There is no set frequency to how often you should install Clipsal updates, but ITA recommend regular testing and maintenance as part of a protection plan.
The ITA process for a Clipsal update: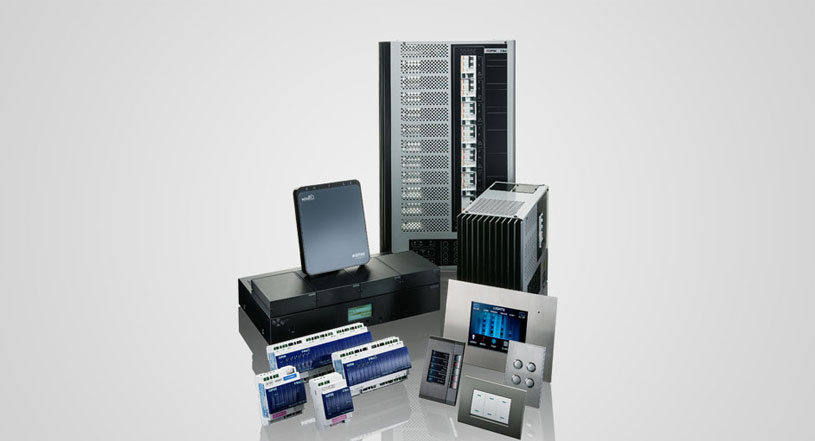 1. Consultation
Every update and installation starts with you. We'll listen to your enquiry and confirm your needs for a Clipsal update. Our consultant will identify your expectations and the functionality requirements for your requested update.
2. Design
With an extensive knowledge of Clipsal C-Bus systems, our installation specialists will select products based on your requirements. We'll report any potential limitations and issues that may end up requiring more resources down the track. Our specialists will design an installation project that delivers on your expectations with long-lasting and reliable performance results.
3. Documentation
Our specialists will create detailed plans, drawings, and schematics programming along with a breakdown of pricing. Technology, electronics components, wiring and fitting summaries are referenced in the plans for your Clipsal update.
4. Build
When it's time for your home's Clipsal update, we'll utilise a team of professional and accredited technicians and installers. These qualified professionals will install a complete home automation solution that's tailored to your needs.
5. Maintenance and management
You'll be provided with a single contact who's responsible for your Clipsal update. You'll always have someone to speak to if you ever have any questions about the project. Your contact specialist will strive to ensure your project is delivered on time and within budget. They will also remind you of any testing or maintenance required in the future as part of a protection plan.
Read more about our process here.
Talk to ITA
At ITA, we're dedicated to providing a seamless state-of-the-art solution for your home. Home is a place where you want to feel secure, be entertained, and enjoy the perks of modern technology.
Still not convinced? Check out our case studies where we've successfully transformed houses with the latest in home automation technology. No matter what setup you've imagined for your home, we're dedicated to making it happen.
Ready to update your Clipsal C-Bus system? Contact ITA today to discuss the possibilities.
Must Read
ITA on 1 January 1970
ITA provides innovative energy-saving solutions for corporations looking to cut annual energy costs. Get the best value & assurance across your whole corporation. Learn how. ...
Read more