Integrated speakers for your home
Australians are enjoying entertainment in all forms now more than ever before. From binge-watching favourite TV shows, to family movie nights and acting as faux-DJ for parties — integrated speakers enhance the way you experience your home.
DIY-ing smart speakers can result in a home having many different devices which don't speak to each other. This is why it's so important to get one system in place, which will work across all devices, throughout all the rooms in your home.
At Integrated Technologies Australia, we specialise in providing automated speaker solutions for multi-room-music entertainment. Find out how we can help you tune in to the best beats.
Why are smart speakers so popular?
Using interfaces and voice controls, you can control your music from room to room in your home, using one device. Automated speakers can help you feel immersed in your music of TV entertainment, without needing to operate fiddly devices or googling solutions to tech problems.
They're convenient
We live in a busy society, so whenever a convenient option is offered, we take it. Automated speakers are supremely convenient, and this is one of the most common reasons people love them. When you have automated speakers you can:
Listen to a podcast in your bedroom, while a party is hosted in the living room
Listen to different TV programs in different rooms
Enhance your experience of movie nights with your immersive sound system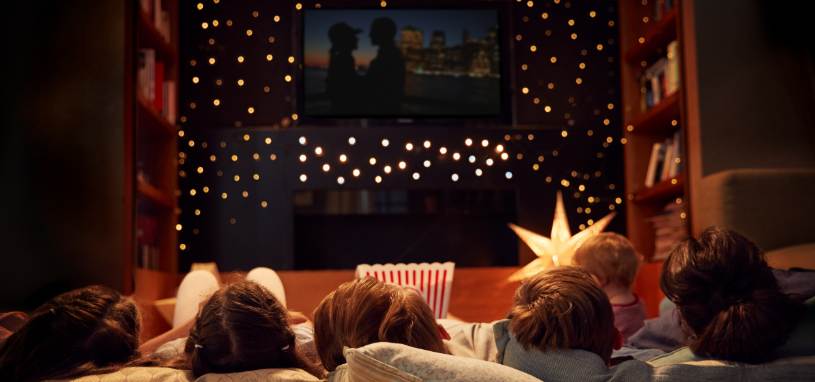 What's not to love about changing the tunes in the lounge room from your phone? Or streaming music to your outdoor area from inside?
Link up with other automation systems
One of the best things about automated speaker systems? You can pair them up with home theatre and TV systems, and streaming services. It really is the ultimate in convenience and accessibility.
You can tailor sound quality to the acoustics of the room
By installing speakers in each room which can be controlled by one overarching system, you can better manage the audio control and quality. Raise the volume in the lounge room, set the tone for ambient in the bedrooms — the choice is yours.
The problem?
When you try to link up automated speakers by yourself, you will find your devices don't connect holistically. Different rooms need different EQ set-ups to get the best results.
And if you want to connect your speakers with your other smart automation technologies, you may end up with lots of unsightly wiring and inefficient control systems.
The solution
At Integrated Technologies Australia, we can tailor the speakers to each room's architectural needs. We can also connect your speakers with other automation systems within your home.
We work with clients to build home automation solutions from the ground up. By streamlining devices into one system, we can make sure your automated speakers are highly functional and efficient across all tablets, smartphones, and interfaces.
Don't believe us?
The Hampton project
Our client in Hampton wanted to integrate technology throughout their home, with a focus on entertainment, as well as security and comfort. Once we finished working with them, they could:
Stream music to thirteen different areas, including two outdoor landscape settings
Utilise drop-down TVs hidden in the ceiling with 360-degree functionality
Set the mood outdoors with RBB strip lighting combined with landscape series speakers
Enjoy different programs  and media streaming to eight TVs throughout the home
How we do it
We'll set up a consultation. We want to gain a full understanding of what you want to achieve within your home.
We'll design a solution which controls every system within the home. Our primary goal is to ensure the automation systems are easy to use. 
We'll work alongside you and your builder to ensure every aspect of your smart home automation are installed correctly.
We have extensive experience working with smart speakers, and home automation systems in general. This means we can look at your home, figure out the best possibilities for your needs, and choose systems which are both energy-efficient and cutting-edge.
At Integrated Technologies Australia, we've won awards for our home integration solutions. If you want to find out what multi-room music possibilities await in your home, get in touch with our team.
Must Read
ITA on 1 January 1970
ITA provides innovative energy-saving solutions for corporations looking to cut annual energy costs. Get the best value & assurance across your whole corporation. Learn how. ...
Read more