Is home automation worth it?
Home automation has moved beyond a tech trend and is fast becoming an indispensable asset for new and existing builds.
For comfort and convenience alone, it's well worth the investment, but smart homes have so many other advantages too, from slashing energy bills, to keeping your home safe, to completely boosting its value and marketability.
It's no wonder that home builders in the US and Europe are increasingly making smart technology standard in all their new homes.
In Melbourne, Integrated Technologies Australia is your home automation specialist. We work with architects, builders and homeowners to deliver award-winning smart home projects, including both new builds and retrofits to existing family homes.
Convenience and control at your fingertips
Today, we depend on multiple technologies, but unfortunately they don't always integrate into our lives and with each other as seamlessly as we'd like.
In the smart home, a single AI voice assistant, touchscreen or smartphone app can replace multiple remotes. Banks of wall switches, dimmers, and monitors can be replaced with one intuitive interface to make life more simple.
Areas where this can revolutionise home life include:
Home theatres and entertainment systems
Indoor and outdoor lighting
Security and access control
Climate control
Automated curtains and blinds
Swimming pools and irrigation
There's really no limit to the functionality available with home automation. All you need to do is decide what you want to achieve, and the best way to do it.
Entertainment
A smart home system makes an entertainer's paradise.
For example, at ITA we worked with the owners of a beautiful Edwardian home in Hampton who were undertaking major construction and rebuilding works to bring streaming and media into their home.
With the push of a button from a phone or touchscreen, you can reveal hidden motorised TVs, or a full home theatre system. Mobile devices can control all your media experiences and even dim lights, close motorised curtains, and set the perfect temperature for movie-watching.
Energy savings
As energy bills rise in Victoria, homeowners are demanding greater control over how and when their power is being used, and want to be notified when energy usage is outside of pre-determined parameters.
This efficient home is an example of how ITA can help to implement a range of efficiency improvements, from LED lighting to water collection.
Smart climate control systems give you total control over the climate in your home, which can be zoned for each individual room. Blinds and curtains can be automatically programmed or remotely controlled.
Lighting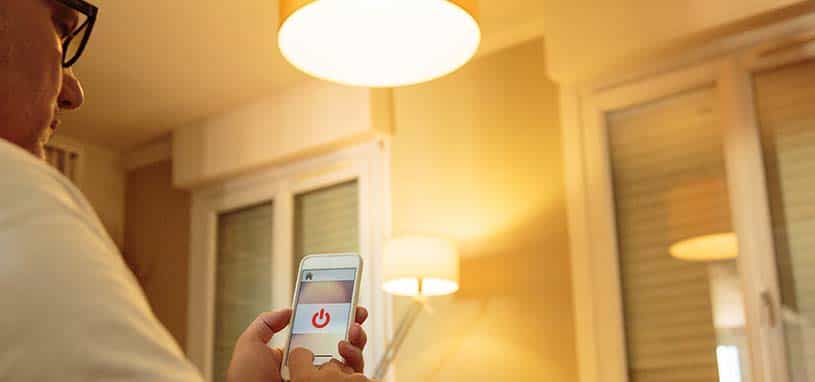 Smart lighting systems can provide complete control over all lighting elements in your home from any location, whether you are inside or outside, or even away.
Lighting can also be intelligently managed for you as a function of movement, time of day and season. This includes designated landscape lighting to illuminate gardens and entertainment areas.
Different lighting scenarios can be tailored to various entertainment settings, or triggered when the security system is armed or disarmed.
Security
Today, you can remotely monitor and control all of your home security systems with a phone or tablet. So whether you are at home or away, you can be sure your family and belongings are protected by the latest security technology.
See how we implemented smart home security in this high-tech Melbourne home near the MCG.
Intelligent security management makes it possible to be proactive rather than reacting to a security problem that has already occurred. For example a garage door can be automatically closed at night if left open, and all perimeter doors can be centrally locked from a touchscreen.
Access control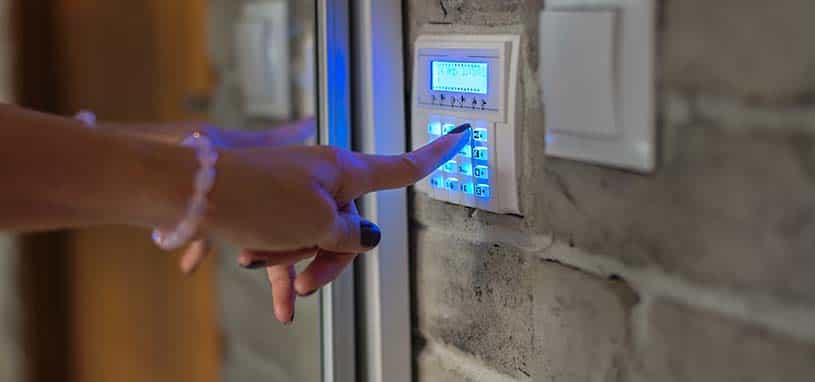 Smart home access control through smartphone apps, keychain remotes and fingerprint readers make it easy to oversee access through motorised gates and high-grade security doors. These exciting technologies enable you to secure your home without making it look like a fortress.
Cameras equipped with intelligent motion detection software can operate in all light conditions, and can detect movement and send images directly to your smartphone or other mobile device.
Video intercoms can automatically redirect intercom calls to your phone. Even if you're relaxing by the pool, you can press a button to unlock and open front gates or front doors.
Boosting you home's value
As smart homes become increasingly mainstream, buyers' and tenants' expectations of houses and apartments are changing.
Smart homes are worth more because they deliver that 'wow factor' which real estate experts confirm makes your home more appealing, potentially driving up its price and making it easier to sell.
Speak to the professionals
True home automation is not about buying an off-the-shelf voice assistant, but working with professionals who can help you create a tailored holistic solution that works for your family.
See the awards ITA have won for our smart home solutions and the case studies of some of our completed projects.
Integrate home automation and smart home technology into your new build, renovation project or existing home with expert assistance from ITA.
Must Read
ITA on 1 January 1970
ITA provides innovative energy-saving solutions for corporations looking to cut annual energy costs. Get the best value & assurance across your whole corporation. Learn how. ...
Read more