Multi-room audio streaming
Streaming music has become the new norm for the way people enjoy their favourite artists, bands and soundtracks from the comfort of their own home. The ability to stream music enables anyone to access virtually any artist, genre, and playlist with the touch of a button or voice command.
Unlocking the potential for music streaming
Love rocking out to your favourite bands from the comfort of your bedroom? What about the kitchen? Maybe you're the type of person who loves to listen to podcasts while multi-tasking at home. Now you can with multi-room audio streaming.
Major tech giants have already realised the potential of this technology. New products entering the market such as Sonos One, Google Home Max and Apple's HomePod which are all directly competing against each other. Each has their own unique set of features but essentially they are portable speakers with the ability to work with streaming apps and digital voice assistants.
While digital voice-activated smart home speakers like Amazon's Echo can play streamed music from a simple voice command, they still fall short in terms of audio quality compared to products like the Sonos One.
But can these products really compete with the sound quality you get from a custom wall or speaker setup?
Designing custom audio experiences for your home
There are so many ways a multi-room audio streaming system can enhance everyday audio experiences in your home. Speaker setups in every room of the house enable each family member to enjoy their own style of music. Speakers can even be installed outside for a custom setup that adds that extra bit of ambience to your next family event.
The installation of wireless speakers can make it simple to connect and sync your favourite devices for playing music. Whether it's from a tablet, PC or even a guest's smart phone, it's never been easier to stream music from multiple music sources.
Multi-room audio streaming can also be enabled thanks to integrated home control systems. As home automation specialists, ITA has installed control systems that integrate lighting, security, communications, and so much more. Integration and control of these systems in your home are seamless with easy touch-screen displays that can be portable or mounted on a wall.
Case studies: Demonstrating excellence in multi-room audio
In the list of installation requests for this home, our team was asked to improve the acoustics and entertainment features of the theatre room.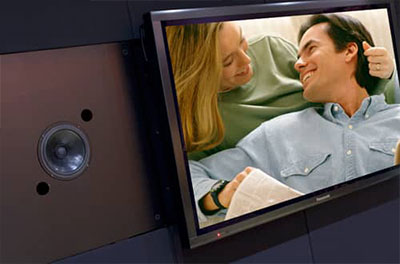 Discreet flush mounted in-ceiling speakers were installed along with a concealed subwoofer. These installations provided the perfect audio solution that took into consideration the acoustic qualities of the room without detracting from the appearance of it.
The acoustic performance of the home theatre was also enhanced with the installation of a VAF Research sound wall. This clever design is capable of producing sound while improving the acoustics of any room.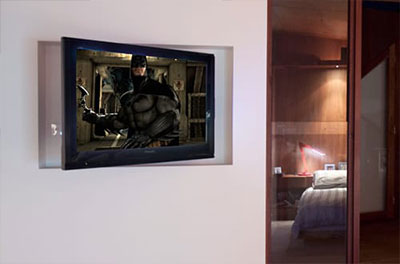 This home required a technological hub that would provide an all-in-one solution combining controls for intelligent lighting, audio and visual displays.
Multi-room audio was provided to twelve areas in this house. Flush-mounted in-ceiling speakers were installed along with iPod docks. A 10 Gigabit data network was installed throughout the home for future all house connectivity and media streaming.
ITA's streaming solutions for your home
It's hard to decide on what product is best for your dream multi-room audio setup. Products that enable multi-room audio streaming all have their own unique set of features. Some of these features you need, some you don't. In the end, it's up to you and your home's requirements.
We specialise in home automation solutions that include multi-room audio streaming. We assess the needs of your home. Rooms come in all shapes and sizes. It's for this reason that each room has unique acoustic properties and the need for a specific audio streaming solution.
Materials in each room such as glass, stone, and polished concrete can have a dramatic effect on a room's acoustic properties. To compensate for this, our experts can install acoustic treatments with insulation to eliminate unwanted side effects such as echoes.
There is no 'one-speaker-fits-all' solution for your home. With years of experience installing home automation solutions, our experts can assess the individual needs of your home and recommend the right speaker setup for each room.
Want to find out more about multi-room audio systems? Check out the rest of our case studies before contacting ITA, your integrated home automation specialists.
Must Read
ITA on 1 January 1970
ITA provides innovative energy-saving solutions for corporations looking to cut annual energy costs. Get the best value & assurance across your whole corporation. Learn how. ...
Read more