Smart home installer checklist
If you're a homeowner looking to install smart home automation at your address, you can't choose just anyone to do it for you. After all, for a high quality home automation installation, you don't want just a novice doing it for you!
So, we've prepared a short checklist for you to determine how to choose the best technicians for the task. Here's five questions to ask your intended installer before you sign any service agreement.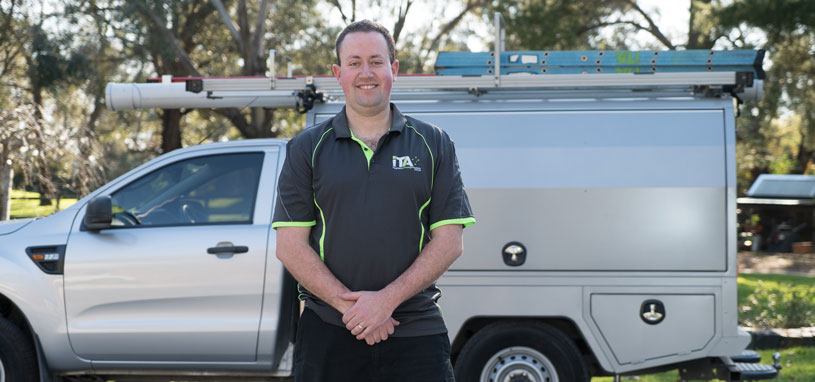 1. Is your installer qualified?
A reputable company is normally covered by a company's accreditation, but there should be a membership to CEDIA listed. This is the Custom Electronic Design & Installation Association, and membership can often be taken as an indication of capability. It also doesn't hurt to do a bit of research yourself and read testimonials from previous clients, case studies or view any industry awards.
2. Does your installer have the right experience for the project?
Any high-end residential install is custom and is specific to the client's property. Even if a technology company knows all there is to know about installation, it doesn't mean it will be exactly what the client wants. A much higher level of skills is required for residential installs, including project management, fit off, programming including a user interface, and much more.
3. Is the right staff employed for the job?
A reputable smart home company will have a firm vetting process in place for their engineers, which includes background checks on employment history. Furthermore, it's a good sign if the majority, if not all, key staff are in-house (rather than outsourced for your specific job). These factors all set out to demonstrate that the company invests in its staff and their skills.
4. Is there a labour warranty provided or offered?
All products that are installed in your home should come with a warranty period. These documents should be supplied to you as part of a handover process.
5. Is tech support available after installation is complete?
After the installation is completed, this shouldn't be the end of the job. Ask your smart home installer about whether they provide ongoing remote support, which is imperative to you should error logs appear or if there are client change requests.
6. Is the company (and its technicians) insured?
A reputable company should have a number of insurance policies in place, such as public liability as well as professional liability. This means you will have peace of mind if something doesnt go to plan.
Do I need to know anything else?
Just because a company knows all they need to know, it doesn't mean that you'll get everything you want. It's easy for a home automation installer can confuse a client with tech talk, so it's important to clearly document exactly everything you'll get in your installation. We call it a functionality report.
This report forms part of our discovery process. We ask our client what they want to do in their smart home and how they want to live. Then we tell them what's possible. We make sure that it's documented and signed off before we design a system that can do everything you want it to, and then forms the foundation of our design process.
From entertainment through to security and access, the award-winning team at ITA can help you achieve what you want in your home. Contact us and one of our specialists can answer any questions you may have.
Must Read
ITA on 1 January 1970
ITA provides innovative energy-saving solutions for corporations looking to cut annual energy costs. Get the best value & assurance across your whole corporation. Learn how. ...
Read more