Sonos for Home and Business
What is Sonos?
Sonos is the easiest way to control the music around you. It is a smart system of wireless speakers controlled through a smart phone or desktop app. It's feature-packed and easy to use, making it ideal for both the home and office.
Every Favourite Song. For Free.
Whether it's on your device, or in the cloud, Sonos can access music from anywhere. Add music into a playlist from free and paid services such as Spotify, Soundcloud, Pandora, JB Now, and more.
Oh, you like the radio? Sonos has that covered, too!
Every feature you can think of is jam packed into the Sonos system. You can favourite a song for later or create and save entire playlists. The control app is intuitive, so you'll be listening to your favourite music in no time at all.
Collaborate or Manage.
Sonos stops the battle over the iPod cable.
Multiple devices can access the system to see what's playing now, next and later. If you want to change up the vibe, users can contribute songs to a common playlist.
This makes it ideal for your next party at home, or creating the perfect office playlist. Now everyone can be happy, including clients and customers.
Our Project Design specialist Alan Moore thinks Sonos is ideal for businesses and at the office. "Managed playlists are great when you wish to define particular styles of music that will best represent your business. It takes the risk away from having music play that is not aligned with the image you want to portray," Moore explains.
Complete Control. At Your Fingertips.
Sonos has made it easy to control your music from anywhere in the house or office.
Maybe you're outside cooking on the barbeque and need to pump up the jam in the living room? No worries, just adjust the living room volume from your phone.
Friday afternoon in the office? Schedule a 5pm song and turn it up to 11.
Using music has never been so easy. How will you use Sonos for your home or office?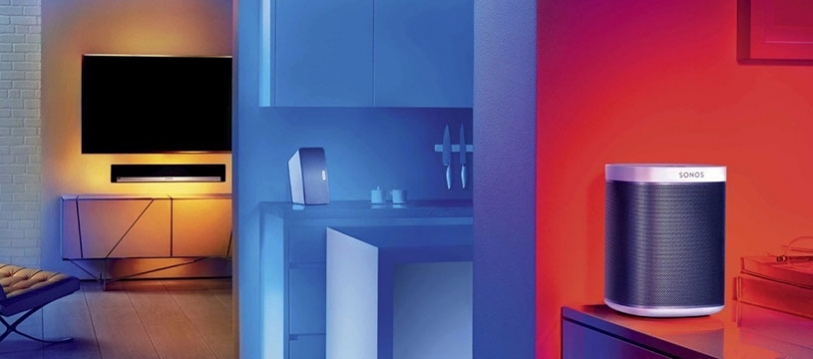 Get Sonos
We at ITA Electrical love Sonos. We have even partnered with them so that we can deliver and install an optimal system for your needs. Let our THX Home Cinema One Professionals (our sound geeks) figure out how to get the most out of a Sonos system.
"Our holistic approach allows us to consider the best implementation for each client." Explains ITA Director Mike Andrews.
Not only do we make the system sound great, we make sure that you have appropriate Wi-Fi and shared data systems to make sure everything works seamlessly.
Change the Way You Listen to Music.
Email ITA for more information about installation, at info@integratedtechnologiesaustralia.com.au or contact us on 03 9761 8700
Must Read
ITA on 1 January 1970
ITA provides innovative energy-saving solutions for corporations looking to cut annual energy costs. Get the best value & assurance across your whole corporation. Learn how. ...
Read more