What is smart home irrigation?
Smart home technology and home automation have revolutionised life inside the home. But it doesn't end there. Smart gardens are a logical extension of smart homes, using technology to work harmoniously with nature.
ITA are multi-award-winning home automation experts with a proven track record both indoors and outdoors. Our case studies showcase our holistic solutions that can help you create a modern home.
Home integration in the great outdoors
The increasing integration of garden equipment is making waves in the smart home space. Some exciting developments include:
Smart sprinklers

Weather sensors

Soil moisture sensors

Rainwater tank monitors

Smart lawn mowers
Irrigation accounts for an astonishing 70 per cent of all freshwater use worldwide. With increasing concerns about climate change and drought, tech advances that are driving efficiencies in the agricultural sector are also benefiting other water users such as homes, schools and businesses.
This offers the opportunity to make the smart garden a functional extension of the smart home, not only saving home owners money, but offering the reassurance that your garden will be well cared for even when you're away.
Features of smart irrigation systems
With up to 40 per cent of household water consumption going into the garden, smart irrigation controllers can deliver big savings, overseeing complex watering plans for multiple garden areas.
There are many practical benefits to smart irrigation systems, including:
Scheduling for watering in the evening rather than the heat of the day

Dynamic responses to changing conditions to further improve garden water efficiency

Monitoring the weather, soil moisture levels, evaporation rates and plant water use

Automatically adjusting watering regimens to match actual conditions in real time
Weather-based smart irrigation controllers can:
Monitor meteorological data from the internet

Conduct on-site measurements of temperature, wind, solar radiation and humidity
Soil moisture sensors buried in the root zones of lawns, trees and shrubs can:
Accurately assess moisture levels in the soil

Transmit this information directly to the controller
As seasons and temperatures change or when rain falls, smart irrigation control can take into consideration site-specific variables such as:
Soil type, using feedback from sensors to suspend irrigation when there's enough moisture in the soil

The system can then deliver on-demand irrigation within set times when soil moisture levels fall too low.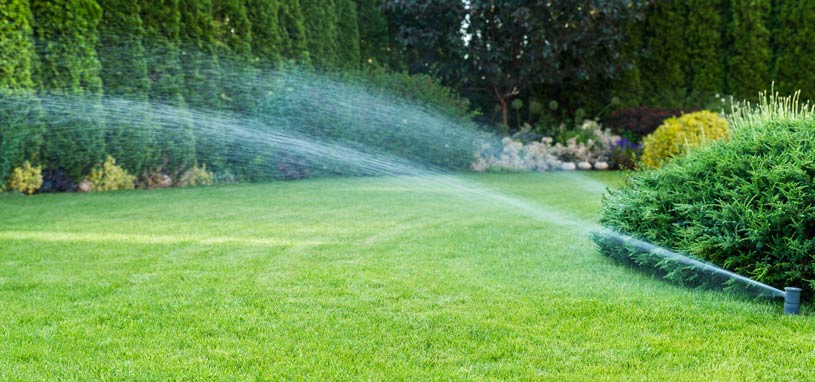 The benefits of smart irrigation systems
The potential for water savings is huge, so much so that Perth's water authority, Water Corporation, is currently offering residents rebates of up to $300 on their water bills for the installation of weather-smart irrigation controllers and related costs.
A Water Corporation trial of 60 households found that these controllers on average reduced total household water use by 15 per cent, or 95,000 litres. This is a saving equivalent to about two backyard swimming pools per house, per year.
How we employ smart irrigation
At ITA, we use the world's leading brands to deliver state-of-the-art custom home automation solutions. These include user friendly interfaces such as touchscreens and voice commands, to offer you full control over your smart home, from anywhere.
We utilise the C-Bus control and management system for homes and buildings to automate functions such as climate control, lighting, security, irrigation and more.
This allows you to design an effective watering schedule for your front and backyards. Whether you're at home or away, our home automation systems make it easy to monitor and remotely control automatic watering. When you leave for your summer holiday, you can ensure that your garden is flourishing around the clock.
Smart irrigation case study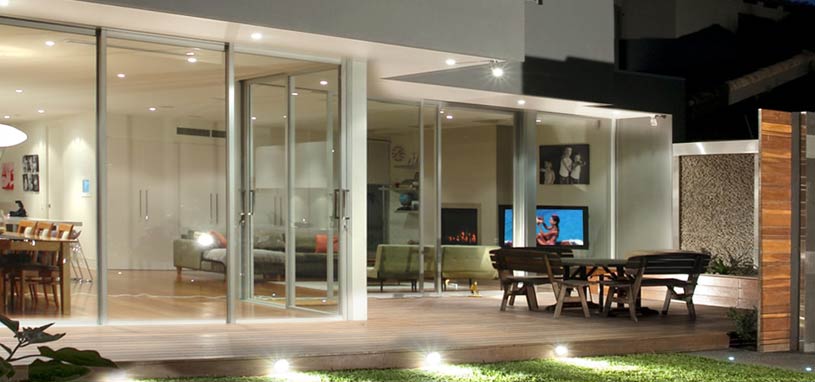 In this Californian bungalow home in Melbourne, we integrated irrigation control into a comprehensive home automation system that also included audiovisual, data, phone, intercom, lighting, and security.
In this project, to promote a beautiful garden and lawn, the home's irrigation systems are dictated by:
Temperature

Movement

Time of day

Season

Security status
A wireless touchscreen provides highly intuitive control over all smart home features, including irrigation of the entire garden, which is controlled separately over 24 zones on a yearly schedule.
Other applications
The potential for savings through smart irrigation is even more significant for business and institutions such as schools that manage sports fields and large gardens requiring extensive irrigation.
Smart technology is already helping schools maximise energy efficiency. The savings achievable through these building control systems can be further enhanced by including smart irrigation systems for the exteriors of the property.
ITA is here to help you improve your home's efficiency through technology. To find out how we can bring your home into the 21st Century, learn more about home automation.
Must Read
ITA on 1 January 1970
ITA provides innovative energy-saving solutions for corporations looking to cut annual energy costs. Get the best value & assurance across your whole corporation. Learn how. ...
Read more