What it means to be an EcoXpert
And How Being an EcoXpert Benefits Our Customers
In 2013, ITA was one of Australia's first energy management companies asked to participate in Schneider Electric's EcoXpert Training Program. An internationally recognised training program, EcoXpert equips accredited agencies with the knowledge and resources needed to deliver energy efficient and renewable energy solutions for a broad range of buildings. These solutions are delivered in a range of ways – for instance, through automation, energy monitoring and HVAC – to allow recipients greater power usage efficiency.
Equipped with our EcoXpert knowledge, we divulge the many reasons why our ability to deliver energy efficient technologies ultimately benefits you, the consumer.
Why is it important to consider qualifications when choosing an energy management partner?
As ITA's Director Mike Andrews explains, the benefits of energy management go beyond simply saving money – it is the essential ingredient in lowering the costs of building and plant operations. Energy is the biggest controllable cost any business or organisation can action.
"Our EcoXpert training means that our clients can invest in the identification of excess energy consumption with pinpoint accuracy, to holistically identify and action poor energy usage and transform their business's bottom line through the savings achieved," Andrews explains.
"This type of end-to-end implementation and management ensures each ITA client stops wasting money on ad-hoc initiatives that don't produce savings. Being an EcoXpert has equipped ITA with the tools, resources and support to ensure our clients will get the most up-to-date and cost effective solutions available."
"Energy is the biggest controllable cost any business or organisation can action."
Schneider Electric's Vice President of Power David Gardner says that customers are increasingly reliant on qualified and reliable services. The aim of Schneider Electric is to ensure that EcoXpert-qualified contractors are the first port-of-call.
"The solutions offered via EcoXpert will enable contractors to help their customers and offer services and solutions that reduce energy use and save money," says Gardner.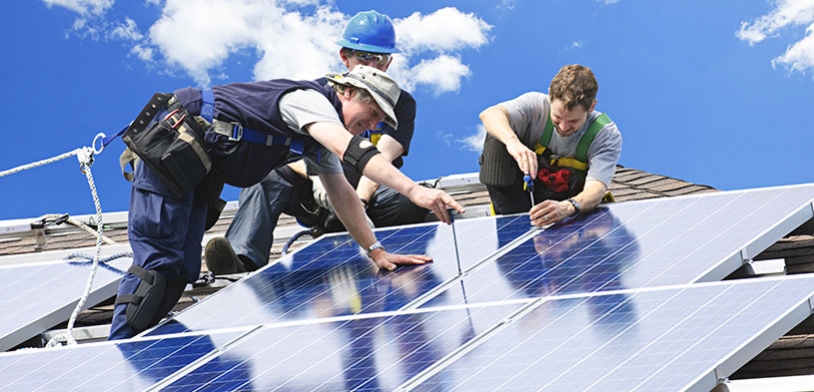 What is an EcoXpert?
The EcoXpert program was launched in Australia in 2012, developed to aid the diversification needed by electrical contractors to grow their businesses. The program is designed to give electrical contractors the necessary skills to become certified energy experts, enabling them to develop new services and meet the changing energy needs of clients.
Schneider Electric's EcoXpert program equips energy advisers – such as ITA – with the most up-to-date knowledge and expertise. Ultimately, this is to the benefit of their clients, as energy providers are then able to advise and install a broad range of pre-engineered energy solutions across small- to medium-sized commercial and industrial buildings as well as high-end residential applications.
The EcoXpert program is divided into three levels of certification and expertise. Here at ITA, we are accredited across all three levels:
1. EcoXpert Specialist 
Contractors are provided with training in specialist sectors to meet their individual requirements and skill sets. This first level of certification may include expertise in electric vehicle charging stations, solar equipment, lighting management and energy efficiency improvement for the home.
2. EcoXpert Energy Advisor
Comprehensive training is provided to contractors to ensure a holistic approach is taken when finding energy efficient solutions for clients.
3. EcoXpert Advanced 
When contractors reach this level of EcoXpert training, they commence training in automation and control aspects of energy management and efficiency. This advanced level of EcoXpert is able to offer services that go above and beyond in the delivery of energy efficient technologies.
For more information on ITA's energy savings solutions, click here.
Must Read
ITA on 1 January 1970
ITA provides innovative energy-saving solutions for corporations looking to cut annual energy costs. Get the best value & assurance across your whole corporation. Learn how. ...
Read more