What to know about home automation for architects
Why architects and home automation consultants work together
The needs of Australian homebuilders are changing. Home automation was once a desirable extra, something reserved for high-end builds, the wealthy, and the privileged in society. Not anymore.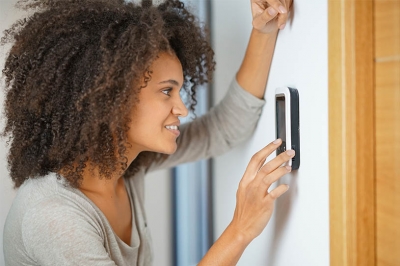 Home automation is now being installed in more homes than ever, largely thanks to low-cost entry-level systems, a reduction in product costs, and the rise of personal smart devices.
Today, even modest builds are incorporating smart wiring, because more homebuilders are insisting that smart home technologies be included as standard.

It's a trend that is set to continue, and it's why architects and home automation professionals are increasingly working together.
For product information see our home automation for architects page.
Similarities between architects and home automation consultants
In many instances, architects and home automation consultants work in similar ways.
In both professions, the client enlists the professional's expertise to design a home—one which meets their needs, aspirations and budget. Each role also requires extensive experience, adept problem-solving skills, as well as processes which have been developed to deliver the best possible outcomes for clients.
Before an architect puts pen to paper and begins designing a home, they start by first asking their client a range of questions. Questions like:
"Home many people are in the family? How old are the children?"
"What do you like about your current home? What don't you like? What could be improved?"
"Do you entertain a lot? Are you likely to work from home in future?"
Home automation consultants ask these same things too. So, like architects, they can understand what is important to the client, what their requirements are, and what type of design will best suit their family.
Without this vital step, the architect or home automation consultant may miss important information regarding the client's expectations.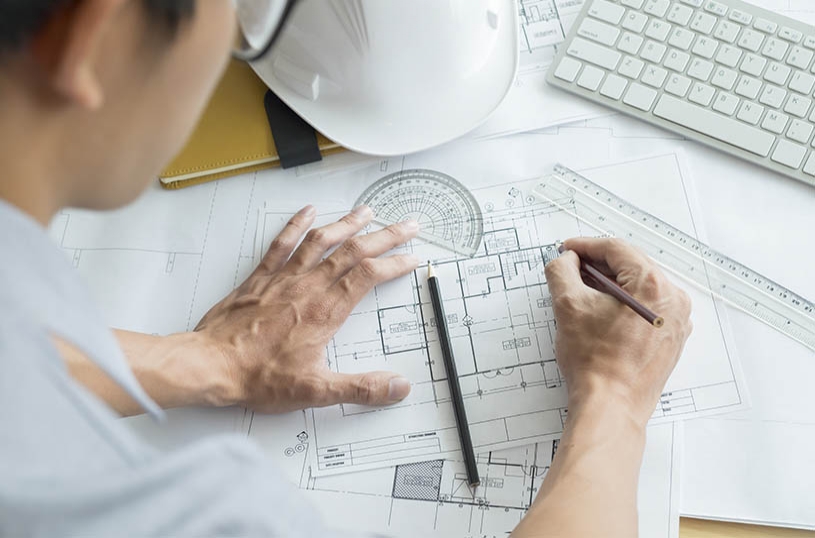 Home automation consultants sharing knowledge and expertise
The primary reason that architects request help with home automation is that architects are experts in architecture and home design, but not necessarily in the implementation of smart home technology. Home automation isn't always a priority for architects.
That's where a home automation consultant comes in.
A home automation consultant works with smart home technologies, all day, every day. They're specialists, equiped with skills and knowledge that comes only from specialist training and experience.
By partnering with a home automation consultant, architects can leverage that consultant's knowledge and expertise for all of their clients' smart home needs. They can provide clients with a complete home automation offering without the difficulty and expense of incorporating that expertise in-house.
When to seek advice regarding home automation for architects
The ideal time to involve a technology company is at the design and development phase.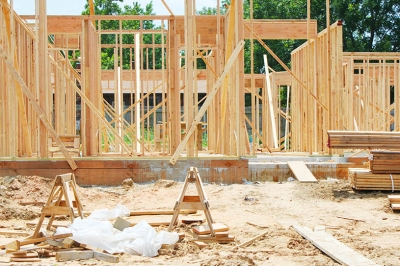 We recommend that architects seek advice regarding home automation during the planning stage, prior to finalising floor plans and working drawings. Home automation nearly always requires dedicated space for system head ends and the like, which need to be incorporated into construction and renovation plans
Another benefit of partnering at the early stages is that architects can refer any client queries regarding home automation on for specialist advice.
At Integrated Technologies Australia (ITA) we have an energy adviser accreditation, which means we can also assist with energy advice and information regarding electrical and technology installation.
Risks of not using a home automation partner
With architects and home automation, there is a range of risks associated with not using a consultant.
In situations where a technology partner is not involved, clients often contact a consultant later on. They may be disgruntled, as features they were expecting in their new home have not been included.
Unfortunately, installing smart wiring and smart home technology at this later stage can be difficult and expensive. It can include repairing and adding cabling where plaster is already on the walls, through to a total redesign for the install of a smart technology system.
Other times, architects may choose to partner with a company that offers free quotes on technology.
The problem with this method is that in order for the client to receive exactly what they want, the smart technology system must be well designed. This design process can take time. When done for free, the appropriate level of time and energy is regularly not spent on getting the design right which can cause a range of issues.
By contracting a smart home specialist from day one, architects can rest assured knowing that they have an expert on board to handle any technological issues that may surface.
What to look for in a home automation partner
The best partnerships between architects and home automation consultants are the ones that last, so when people arrange home automation for architects, we recommend looking for a company with whom they can develop a long lasting relationship.
Some accreditations to look for include: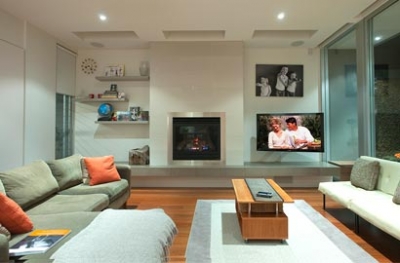 Philips Dynalite Dimension certification
THX limited certification
Accredited C-Bus pointOne partnership
Membership of the Custom Electronic Design and Installation Association (CEDIA)
These accreditations, along with licensing to Australian Standards, is your assurance of industry qualifications and experience. So, before employing a home automation professional, it's best to ask about their accreditations.
By choosing the right technology partner, architects can always offer clients the latest and greatest innovations while also being confident in their partner's quality of work and reliability.
"The first step? Start a conversation. Talk about home automation for architects today."
About the author
At ITA, we are Australia's home automation specialists. Whatever the project, we can help to integrate a complete smart home solution, which satisfies all client demands.
For more information regarding home automation for architects, contact our professional team today for expert advice and support. We'll be happy to answer any queries you may have.
Find out more on our Home Automation for Architects page or call 03 9761 8700
Must Read
ITA on 1 January 1970
ITA provides innovative energy-saving solutions for corporations looking to cut annual energy costs. Get the best value & assurance across your whole corporation. Learn how. ...
Read more