What's new in home automation and energy management in 2020
Smart homes were only the beginning. In 2020, we're making them truly intelligent. Leveraging the Internet of Things, 5G networks, and natural language processing, 2020 is set to be an innovative year. 
In this analysis, we discuss how these technologies are transforming:
Home automation 
Energy management 
Fully integrated homes
As we'll see, it's now possible to merge real-time data, smart devices, voice control in one system—building a fully integrated and truly intelligent home. 
Integrated Technologies Australia (ITA) delivers fully integrated home automation systems and energy management solutions.
1. Home automation in 2020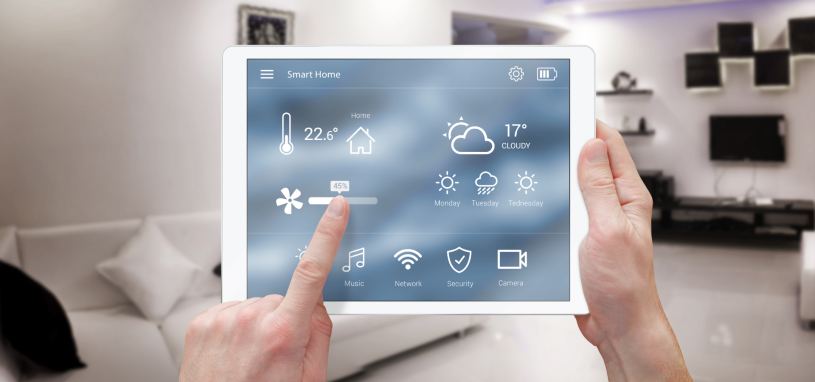 Homes have been connected, but they haven't always been intelligent. While internet access connects a home's devices to the outside world, it doesn't mean these devices are applying insights available from the raw data. This is set to change in 2020. 
With natural language processing, 5G networks, artificial intelligence, and the Internet of Things, we will have access to truly intelligent and fully integrated home automation systems. 
Voice-controlled everything
With groundbreaking advances in natural language processing, voice-controlled systems like Alexa, Google Home, and Crestron (designed for fully integrated homes) are becoming a central feature of automated homes. Combined with the Internet of Things (IoT), we will be able to command a whole range of appliances using only our voice, including kitchen appliances, entertainment stations, and temperature control.
General purpose robots
Autonomous cleaning robots have been a novelty in home automation technology. While they have received plenty of attention, they have seen far less in-home applications. Now, as computer vision technology advances and they become increasingly reliable and useful — we are seeing them as a key part of thoughtful, integrated home designs. 
Home health monitoring
Home health monitoring will help us live healthier lives. Merging personal smart devices with a home automation system, we can quickly and easily monitor our quality and duration of sleep, activity levels, stress levels, and nutrition. 
2. Energy management in 2020
The advances in energy management are pushing Australia closer to energy independence. In 2020, energy production, efficient use, and demand management are merging to create a sophisticated energy management system; reducing energy consumption, lowering utility bills, and helping protect the environment.
Home renewable energy production
Architects and new home builders are working together to design homes that leverage renewable energy. With solar panels becoming more efficient, they will become a greater part of the home's energy supply in 2020. 
IoT powered by the 5G network
Powered by a lightning-fast 5G network, the Internet of Things (IoT) will allow more devices to be connected simultaneously, reduce energy consumption, and share data to create a more intelligent home automation system. For example, our automated lighting system will receive more real-time data. This will help it make better usage predictions and reduce energy consumption.
Program your home from your phone
Personal devices will be able to monitor and control the entire home energy system. From monitoring solar panels to coordinating IoT devices, homeowners will be able to control their entire homes' energy efficiency from their smartphone or tablet. 
3. Integrating home automation and energy management in 2020
There are many smart home automation devices that can be added to existing homes, like Alexa. However, to create a fully integrated and truly intelligent home automation system it requires specially designed solutions, such as:
These devices must be thoughtfully integrated when you design or build a new home. They are much more powerful when your home is specifically designed to take advantage of their technologies. Together, innovative architects, tech-savvy builders, and home automation specialists like ITA can help you build a home of the future — right now in 2020.
Why choose Integrated Technologies Australia?
Over the past 20 years, we've become recognised as the leading home automation specialist. We can ensure you find the best solutions, design a fully integrated system for your home, implement, and manage it. We use a range of innovative energy saving solutions and home automation technologies, including intelligent:
As you design and build your new home, we work with your architects and builders to implement intelligent devices and create a truly innovative home. See what's possible in our automated luxury home case study.
At Integrated Technologies Australia, we take truly intelligent home automation technologies, incorporate them into our energy saving solutions, and seamlessly embed them into your fully integrated home. Contact us to learn more.
Must Read
ITA on 1 January 1970
ITA provides innovative energy-saving solutions for corporations looking to cut annual energy costs. Get the best value & assurance across your whole corporation. Learn how. ...
Read more