Why you should think about smart technology before you build
From Google Home and Amazon's Alexa, smart technology has become truly enmeshed in domestic life. These devices are world leaders of voice control and smart device app consolidation. A well designed and planned smart home will have either one of these included.
Great home automation companies can quickly gain an understanding of what the client functionality the client wants in their home. Do they want voice control? What would they like to use voice control for? A well planned smart home will cater for the integration of all subsystems with a simple interface.
People often start the process by investing in just one device and scale up over time. But when home automation is an afterthought or is developed piecemeal, the less functional it is. A poorly planned smart home may not have adequate wiring infrastructure, different devices needing different remotes, and complicated interfaces.
That's why it's so important to think about what kind of smart technology you want in your home before you start building.
At Integrated Technologies Australia, we work with homeowners, architects, and builders to properly plan efficient home automation, which gives you supreme comfort and security through one streamlined interface.
Say hello to integration
Alexa has the ability to control lights, music, and content — integration is key. Wireless smart home hubs are great platforms for those who want to get a feel for smart home automation. For example, you can purchase smart home bulbs online or at a hardware store, and Alexa can integrate them to work seamlessly together.
But for those who seek the absolute pinnacle of home automation functionality, wireless solutions only go so far. When home automation elements are hardwired together from the outset, they are much more stable and reliable.
By thinking about smart home automation before you start building, you can look at your home and technology holistically. You'll want to look at each space within the plans for your new home, and consider functionality. Separate smart home automation into categories, and start from there.
Entertainment
Can you imagine the convenience of streaming high quality content from Netflix or YouTube on your living room TV, while the kids watch a show in their bedroom? For audiophiles who like to entertain, a well-planned installation can employ invisible speakers that don't detract from the decor. These speakers can also produce good quality sound when watching Foxtel on your TV — perfect for those moments of rest and relaxation.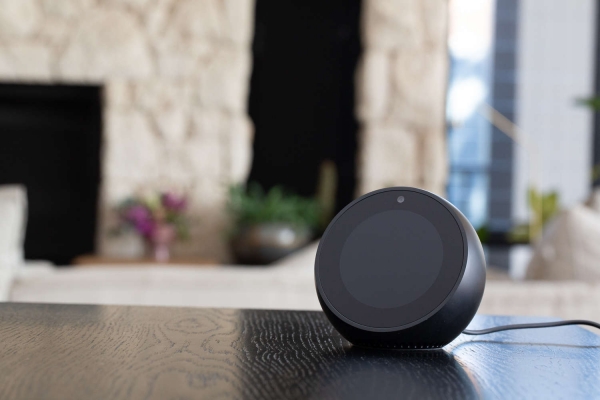 Efficiency
Transform your electricity bills by reducing the amount of power you use. Efficient lighting is controlled using sensors, schedules, and devices like smartphones, tablets, and wall-mounted touchscreens.
Comfort
Home is where the heart is, which is why it should be comfortable. On a hot day, schedule your air conditioning to turn on when the first person arrives home. And, if you forgot to lower the blinds, it doesn't matter. You can control them remotely.
Safety
With CCTV security cameras and home video intercom systems, your family will feel safe and secure. You can gain easy, secure access using a fingerprint scanner located at the entry areas of your home, and use smart device remote access to unlock front doors and gates.
The problem?
Home automation functionality is complex, and there's a deficit in knowledge across disciplines. Fortunately, ITA is here to help. We work with and assist quality builders in creating better automation infrastructure. Our focus is to work with all parties to produce a technology offering that exceeds expectations.
The solution?
At Integrated Technologies Australia, we work with you and your builders and architects to make sure your new home has the functionality you need. We do this by:
Consulting with you: We'll listen to your expectations, and suggest elements you may not have considered.
Design plans: Design is not just about specifying products — it is also about the accurate documentation of the plans, schematics, cable summaries, and scope of work.
Build: Our professional team of accredited technicians can install wiring and technology alongside your building team to make sure you get the right results. We install technology using world-leading practices.
You'll have one single point of contact from our team, who can provide you with updates and manage the entire process. ITA's process includes a fixed price proposal. We don't go over budget. Your point of contact will make sure your project is delivered on time and operating as intended.
Why choose ITA?
As a multi-award winner for our smart home solutions, we have helped clients incorporate automated technology from the ground up. Some of the solutions we've provided for our clients include:
Foxtel and media streaming to multiple TV zones, including two outdoor TVs that are hidden when not in use
Motion sensors and wireless keyfob access
Clipsal C-Bus dimmer modules, light switches, and sensors with specialised internal and external light fittings
Mounted in-ceiling speakers and concealed subwoofers
Motorised windows and skylight blinds
10GB data network cable infrastructure
Specialised discreet security cameras and photoelectric beam sensors on gates and driveway
Integrate home automation into the plans for your new house with the expert team from Integrated Technologies Australia.
Must Read
ITA on 1 January 1970
ITA provides innovative energy-saving solutions for corporations looking to cut annual energy costs. Get the best value & assurance across your whole corporation. Learn how. ...
Read more